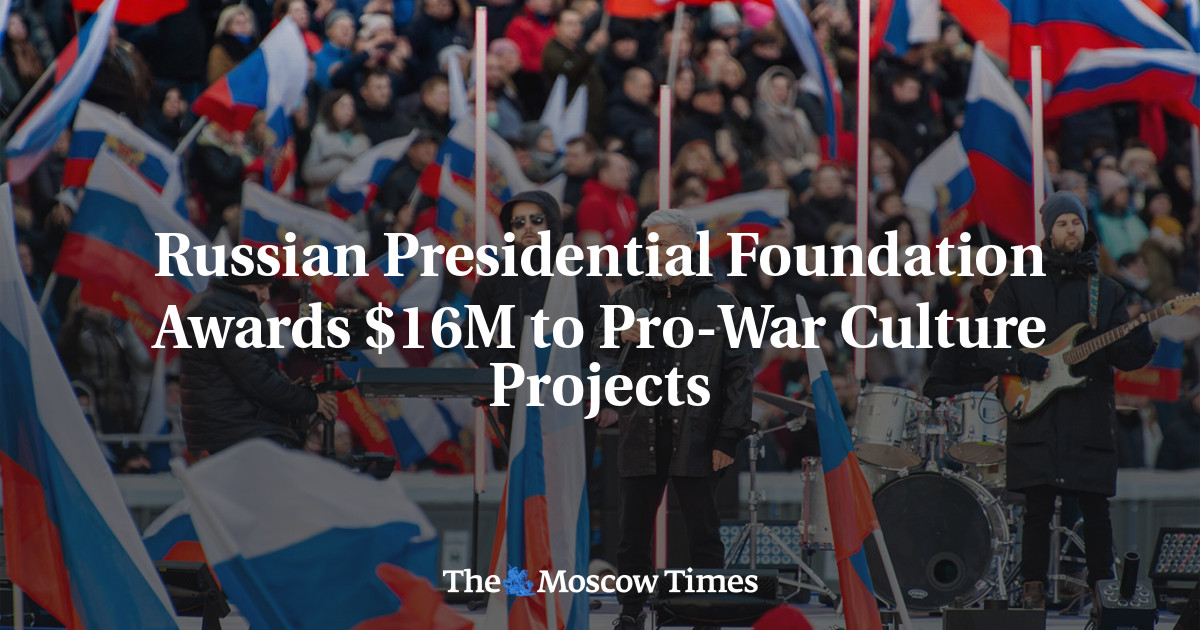 President Vladimir Putin's cultural support foundation has awarded 1.6 billion rubles ($16.4 million) to arts and culture projects that drum up support for the war in Ukraine.
Russia's Presidential Foundation for Cultural Initiatives on Thursday announced 303 winners of its annual competition for receiving state funding, with projects including music festivals featuring songs about the war in Ukraine, patriotic-infused art installations and a movie about a pro-Russian separatist leader.
"Mirnyi Atom" ("Peaceful Atom"), a detective TV series about a Russian engineer who travels to the occupied Zaporizhzhia Nuclear Power Plant, won the largest grant of 49 million rubles ($500,000).
The creators of "Mirnyi Atom" said they hope to show the TV series in schools across Russia.
The second largest grant was awarded to a music production studio for "new patriotic talent," which secured funding of 23 million rubles ($235,000).
Journalists have previously reported on the Presidential Foundation for Cultural Initiatives turning into a honeypot for performers and propagandists who are ready to promote the war, with over a billion rubles awarded in last year's award competition.
Putin established the foundation in 2021 to offer state financial support to non-profits, companies and projects in arts and culture.
Selected Articles – The News And Times
The News And Times Information Network – Blogs By Michael Novakhov – thenewsandtimes.blogspot.com