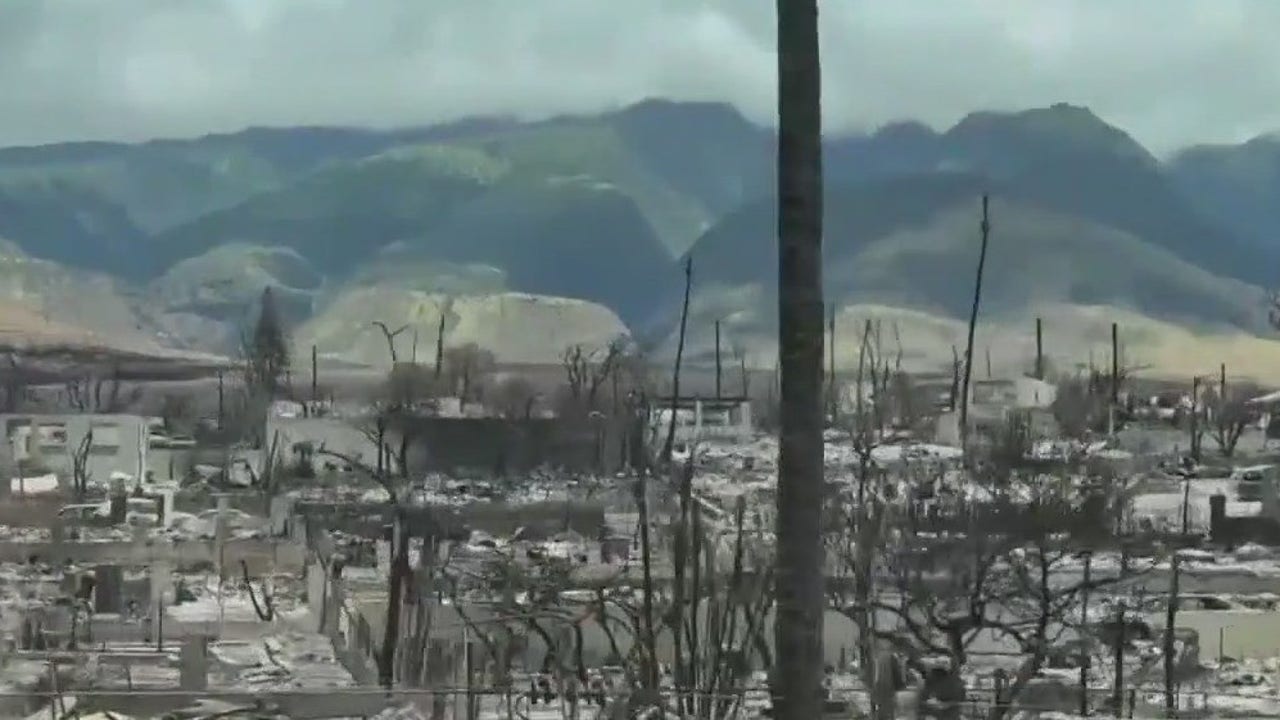 It looks like a devastation after the atomic bomb attack. 
Is this the New Abwehr's commemoration of the 1945 attack on Japan? 
My Opinion: 
If Maui Fire is the hostile special intelligence operation it shows one consistent feature, among the others (e.g. "Telling Names"): very careful, meticulous advance planning, which is the German-Russian trait. 
Kot Vaskya did it!
Maui fire update: Aug. 16, 2023 | My Opinion: Was it an arson or an act of sabotage, terrorism, or some special anti-US intelligence operation? "You will smell the scent of war too … You will burn in hell! You will not breath!" The location names can be interpreted as the Telling Names: 
Lahaina (Hawaii fire) is consonant with the Russian "lokh" – fool. 
Maui is consonant with the Russian "Myau", or "Meow", the sound cats make, as the 
The Hypothetical Criminal Signature: 
"The nice Russian GRU cat did it. Myau!" 
And all this on the background of the very puzzling, not satisfactorily explained poor air quality in the Eastern US. 
FBI – #FBI: You should consider this hypothesis and you should investigate it actively! 
Michael Novakhov | 10:38 AM 8/16/2023 – Post Link
_________________________________
Maui fire update: Aug. 16, 2023 – FOX 9 Minneapolis-St. Paul
The News And Times Information Network – Blogs By Michael Novakhov – thenewsandtimes.blogspot.com