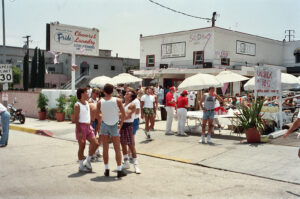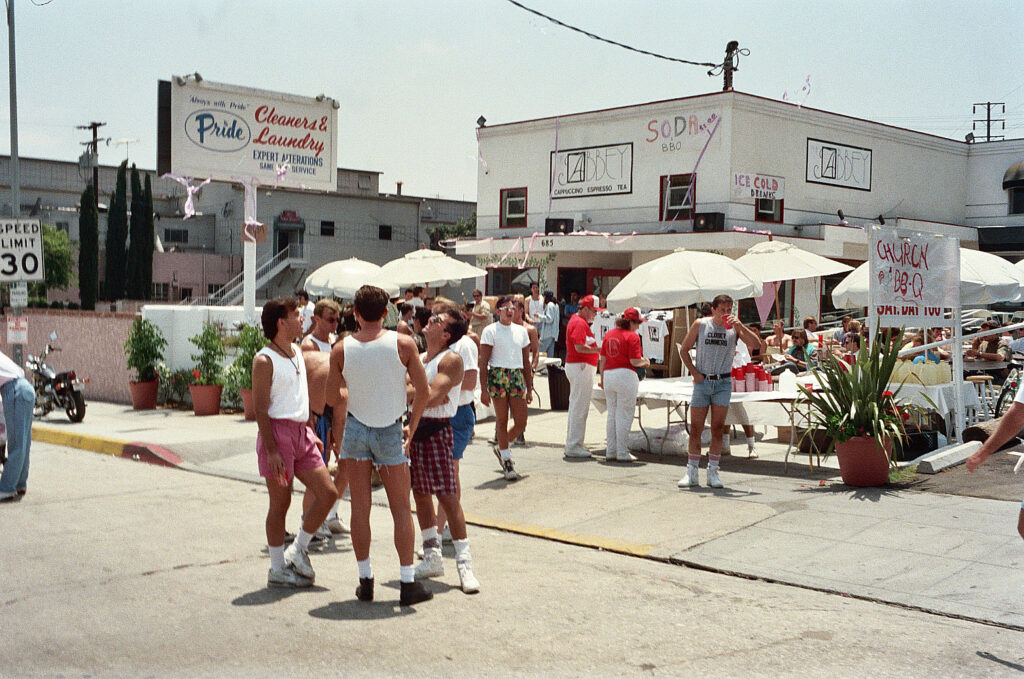 Los Angeles Pride – June, 1991 – About a month after David Cooley opened it as a coffeehouse. Photo by Alan Light
The esteemed gay nightclub and eatery, The Abbey, situated in West Hollywood, is now open for acquisition, offering a distinctive opportunity for potential investors. The property, located at 686 Robertson Blvd., is being marketed as "a generational purchase opportunity to acquire one of the world's most iconic nightclubs and restaurants."
The sale encompasses both The Abbey Food & Bar and the Chapel at the Abbey, an expansion that was added in 2016. The original establishment, which began as a coffee shop started by investment banker David Cooley in 1991, gradually morphed into a bustling restaurant and nightclub spanning nearly 10,000 square feet. It was reported by the WeHo Times that Cooley sold a majority stake to SBE Group for $10 million in 2006 but took back ownership in 2015.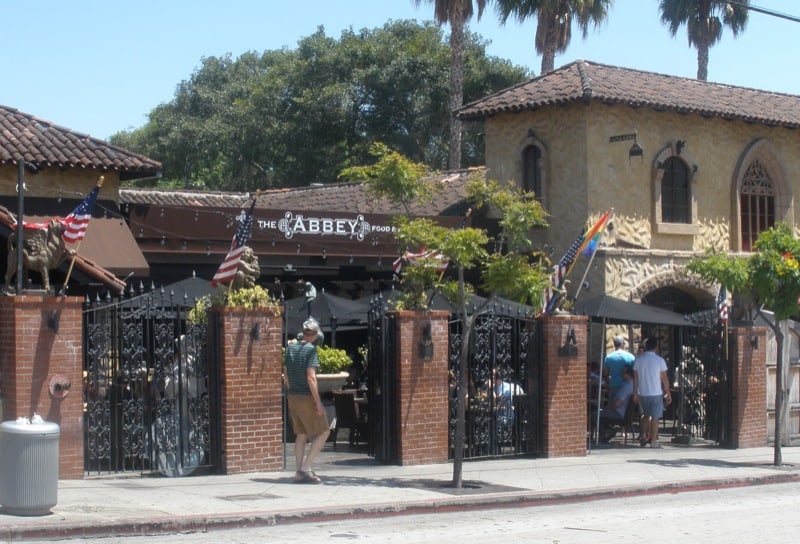 Photo by 
John Duran, a former West Hollywood City Council member, recognized Cooley's vision for rejuvenating the historic Boystown and creating a globally acknowledged gay institution. Duran expressed, "As one generation of LGBT passes into memory and new generations arrive, it will be fascinating to witness the changes that may lie ahead for the historic district."
Efforts to get a comment from David Cooley were not successful, and he has not yet made a statement about the sale. Earlier this year, in March, Cooley also put his Hancock Park home on the market for around $7.7 million.
The sale of The Abbey is part of a series of recent shifts in West Hollywood's nightlife. In May, reality TV star and restaurateur Lisa Vanderpump announced that she would not extend the lease for her restaurant, Pump, which is near The Abbey.
As this iconic gay nightclub in West Hollywood begins a new phase, the city is looking forward to the potential changes that may come to the historic district.
Towleroad Gay News