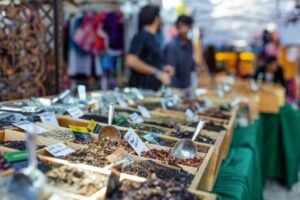 Hungry?  
In the past weeks we've done some dedicated deep dives into getting the most out of Miami for  Sporty/Outdoors focused readers and another comprehensive set of guides for culture and art -focused traveller to South Florida will enjoy and that will contibute to making the most of your time there.
For the foodie, we're focused on helping you and yours embrace the  diverse flavors, cultures, and cuisines that have all come together in South Florida, creating a unique city while maintaining the special and unique cultures. This shoudl satisfy the passionate foodie on a gastro-driven hunt or for those who have some foodie tendencies or think they might
There is no place like it. To life!
FOODIE HEAVEN: Eat Miami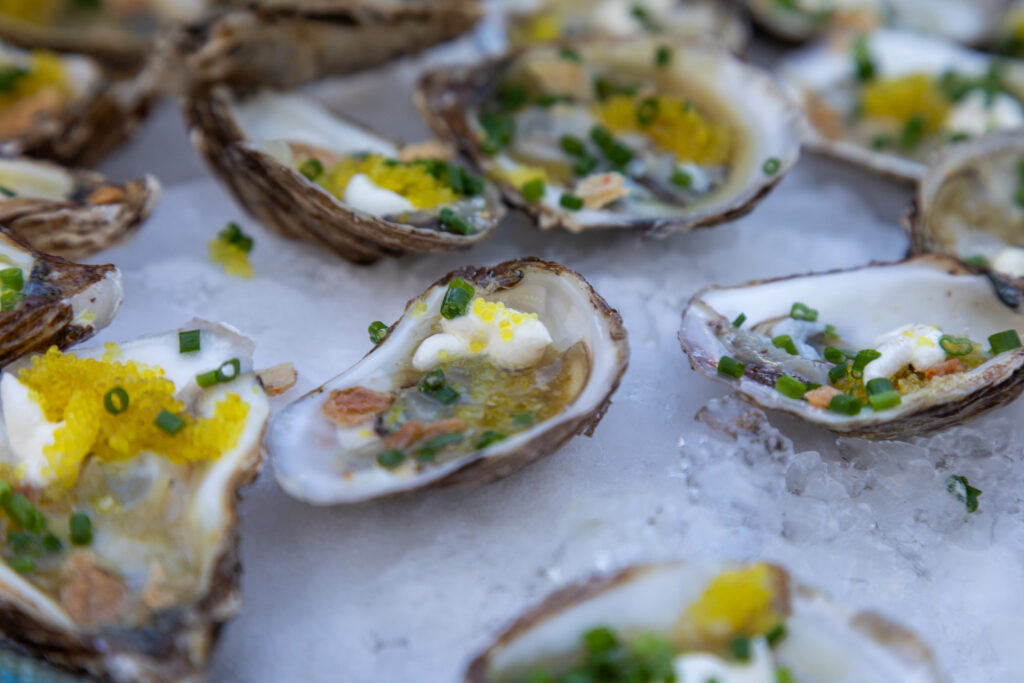 Photo courtesy South Beach Wine & Food Festival 
TIME OUT MARKET MIAMI: Michelin-starred chefs, top local vendors, art installations and more at this ultimate food hall, with the best of the Miami all under one roof.
STUBBORN SEED: Top Chef winner Jeremy Ford's Michelin-starred restaurant in South Beach has been ranked the top restaurant in Miami, with a signature tasting menu and passion for excellence.
TONOSHI HOUR AT NOBU HOTEL: Select from bento boxes at the lobby bar, with original Nobu creations or traditional favorites, and specialty cocktails. No reservation is required. Nobu in Miami was founded in partnership with Rober DeNiro, and the buzz around it hasn't waned since it opened its doors.
MICHAEL'S GENUINE FOOD & DRINK: Emphasizing locally sourced produce and ingredients, this farm-to-table restaurant and bar is located in the ever-enticing Design District of Miami.
Feast on Festivals: Miami's Food-Centric Events Lineup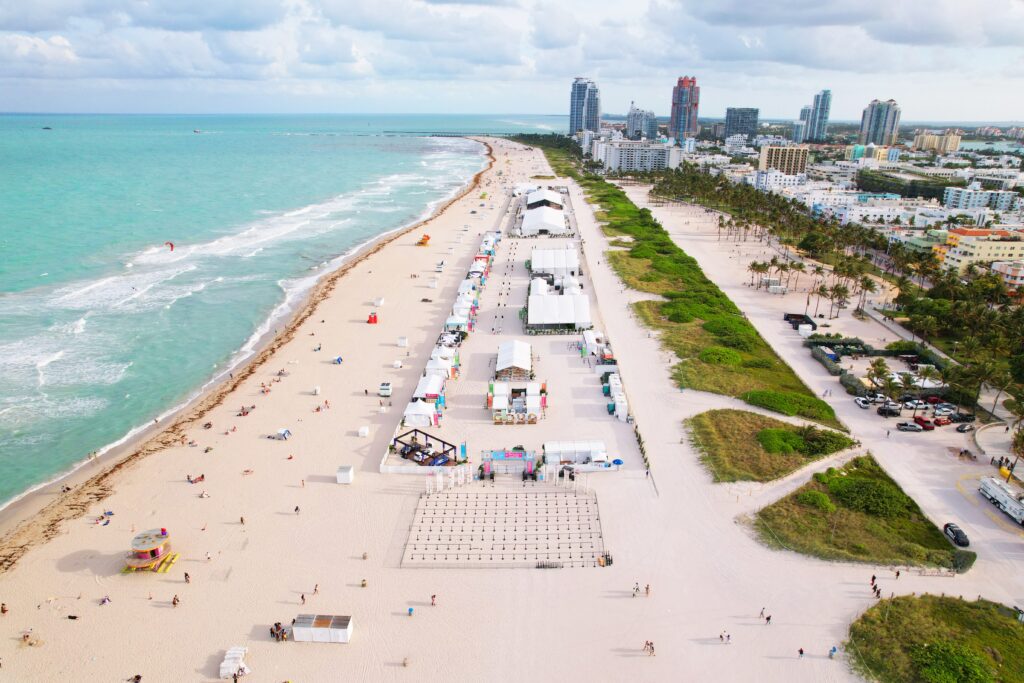 Photo courtesy South Beach Wine & Food Festival 
SOUTH BEACH WINE & FOOD FESTIVAL: This mid-February, 4-day culinary festival is celebrating 23 years next year. Not to be missed is Wine Spectator's signature Best Of The Best, which this year paired over 60 of the nation's most acclaimed chefs with more than 65 first-rate wineries from around the globe.
MIAMI SPICE: Every August and September, a wide array of top participating restaurants offer special menus around the Greater Miami area, during this annual celebration of Miami's diverse culinary scene. This is a great opportunity to be adventurous, and go either high or low with equally appetizing prices.
GAY8 FESTIVAL: This one day free LGBTQ music, food and arts festival in Little Havana, also includes the Best of Miami Sandwich Competition. The nation's largest diversity and inclusion festival celebrates Miami's Hispanic and Latino community's zest for life. (February)
SOUTH BEACH SEAFOOD FESTIVAL: It's stone crab season… and this is how Miami celebrates it (October 18-21) in Lummus Park and multiple locations through South Beach, including Joes Stone Crab. Don't miss the VIP Chef Showdown to see who makes the cut.
CALLE OCHO MUSIC FESTIVAL AND CARNAVAL: If you're planning to visit Miami mid-March, this 15-block party is an off-the-charts latin music festival/Carnaval Miami Experience, with the best of Little Havana's culinary traditions.
Sip and Socialize: Miami's Bars & Clubs for LGBTQ Foodies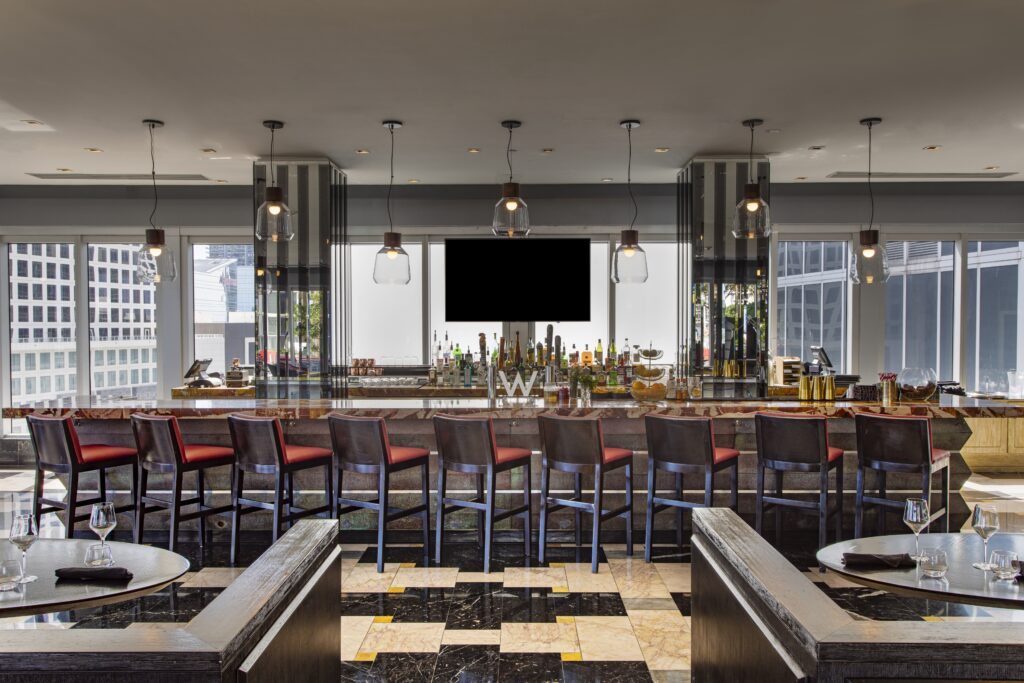 Photo courtesy Marriott Hotels 
LIVING ROOM: Located at the W Hotel South Beach, this is not your average lobby bar. With specialty cocktails, a hip setup, comfy sofas and a terrace, it was listed by Food & Wine as a 50 Best Bars in America standout shortly after it opened.
AZUCAR NIGHTCLUB: This LGBTQ+ club with pure Latin flavor always on the menu, is always shaking with weekend parties and cabaret.
Al Fresco Feasting: Outdoor Dining Adventures in Miami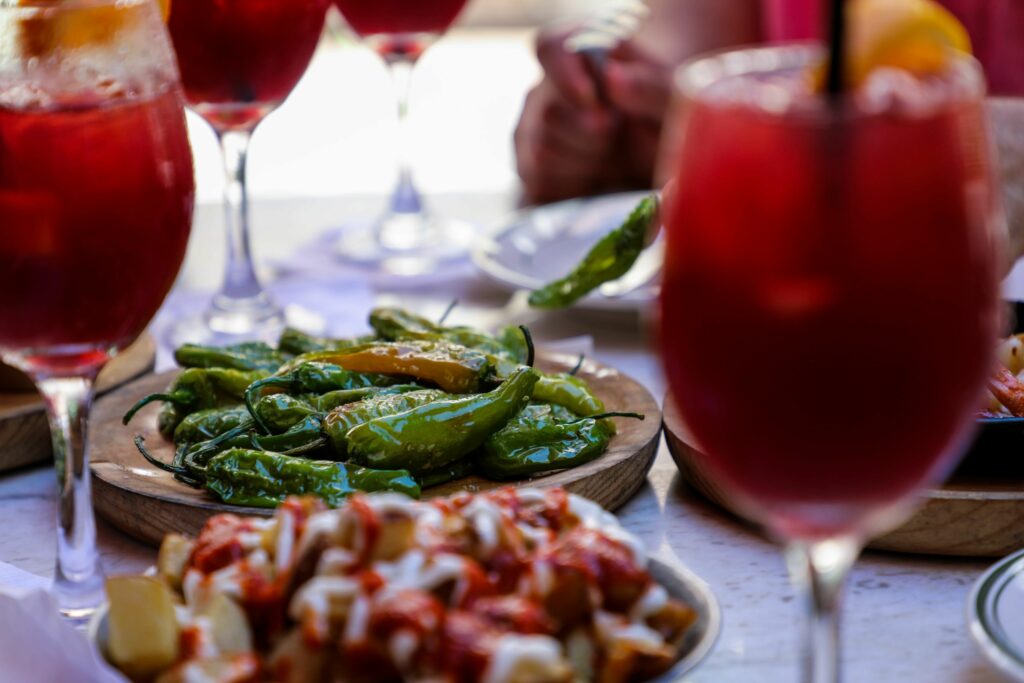 Photo courtesy of the GMCVB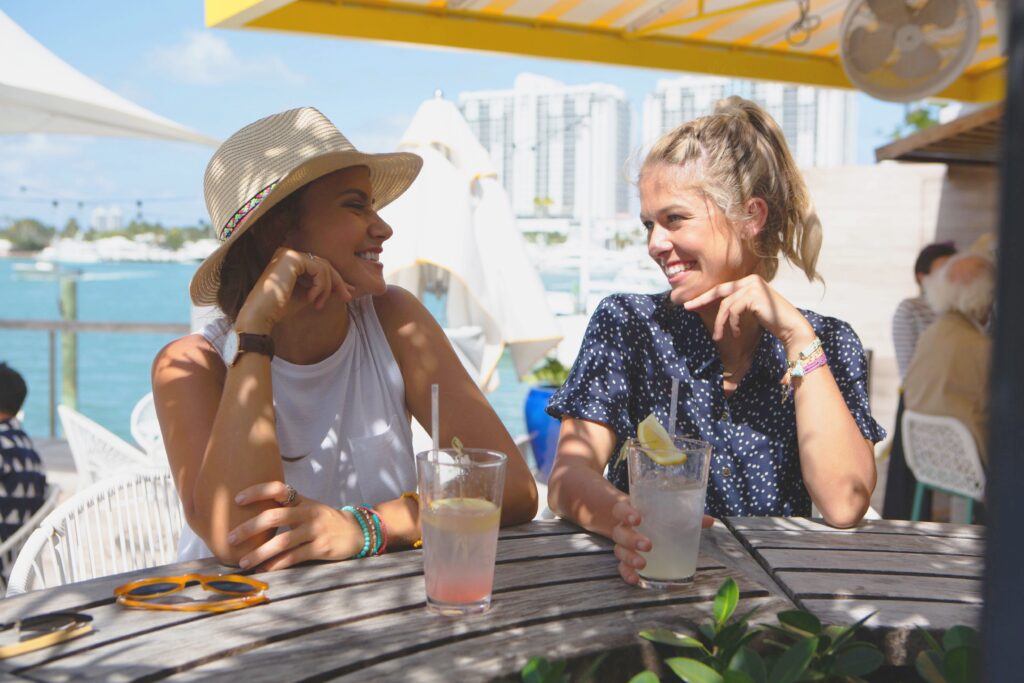 OUTDOOR CUBAN COOKING CLASSES: Why not bring a taste of Little Havana home with you? Flavors of Miami offers a hands-on cooking lesson that includes an appetizer, a main course, and dessert, all while enjoying Miami's signature sunshine.
EAT AL FRESCO: With an annual average of 249 days of sun, Miami is the perfect place to eat outdoors. Whether in a rooftop bar, sidewalk cafe, or private courtyard, there are hundreds of delicious opportunities to enjoy both perfect weather and global cuisine.
Photo courtesy of the GMCVB 
Culinary Sightseeing: Explore Miami's Food Landscape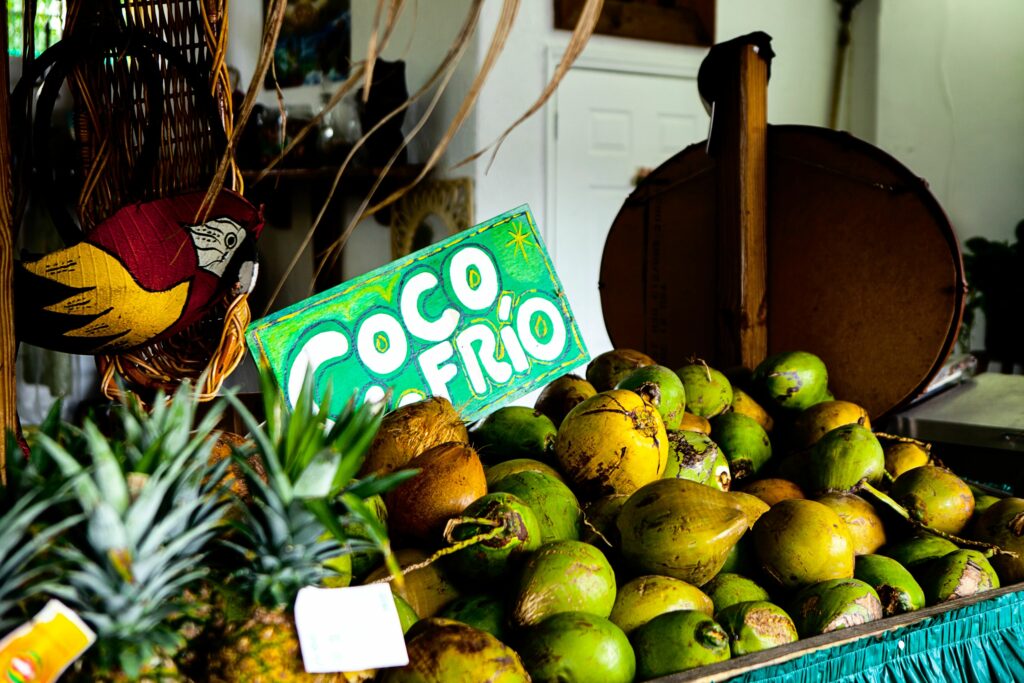 Photo courtesy of GMCVB
LITTLE HAVANA: Don't skip this world-famous Cuban neighborhood just because of the current news cycle, and risk missing its colorful street life, incredible music and mouth-watering island deliciousness.
FRESH FISH MARKETS: With more than a couple to choose from, Garcia's and Casablanca Fish Markets offer the day's catch, and onsite eateries, and a taste of Miami.
A Taste of Retail: Miami's Culinary Shopping Hotspots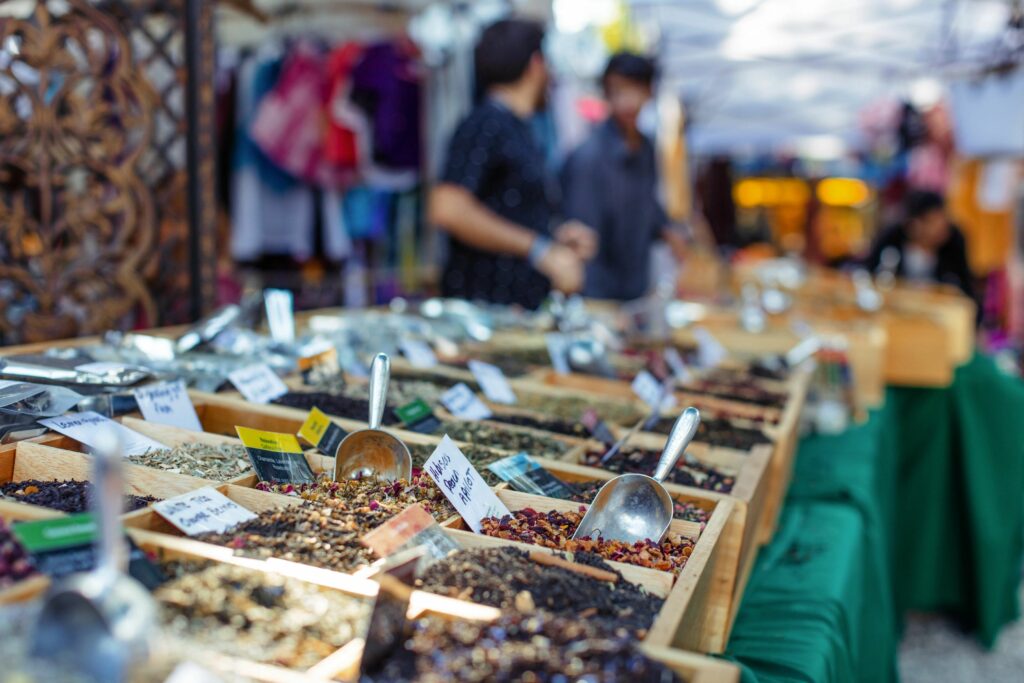 Photo courtesy of the GMCVB – http://MiamiandBeaches.com
LINCOLN ROAD MALL SUNDAY FARMERS MARKET: A cruisy stroll on this pedestrian strip offers all the juicy goodness the sun brings to Florida's menus every Sunday, with shopping and plenty of places to stop and nosh along the way.
AZUCAR ICE CREAM COMPANY: Unique flavors like marney and café con leche make this Little Havana haunt a fav among, well, everyone – locals and tourists alike.
ORNARE: Leave it to Miami to have an intoxicating Latin vibe, and this high-end boutique from Brazil doesn't disappoint. You'll find unique kitchen and dining accessories in its Emporium, and salivate over its refined designs.
Stay and Savor: Best Miami Hotels for Food Lovers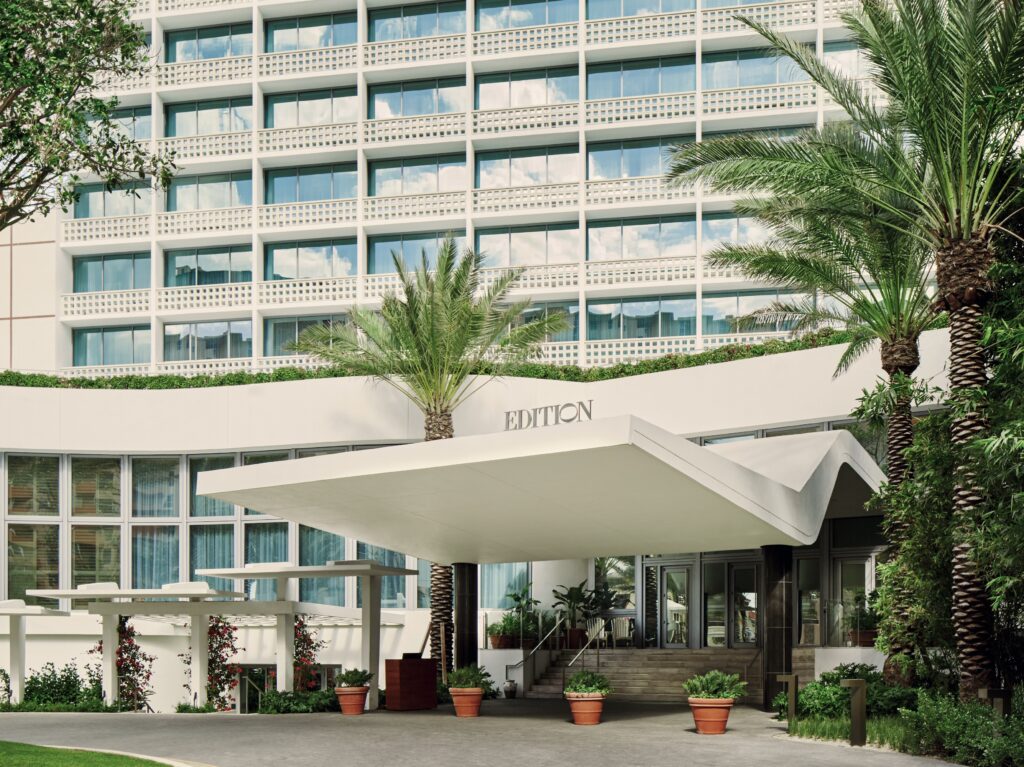 Photo courtesy Marriott Hotels 
EDITION: Ian Schrager's heir to the Delano crown, Edition offers outstanding, widely lauded hotel dining, including the undeniably chic Matador Room from Jean-George Vongerichten
THE BETSY SOUTH BEACH: Balance award-winning fare from former Bon Apetit "restauranteur of the year," Laurent Tourondel, with yoga on the rooftop deck. Or order a Betsy picnic basket for a spread on the beach.
Towleroad Gay News