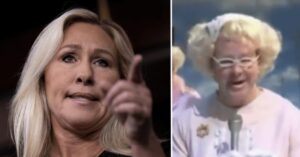 Published by
Radar Online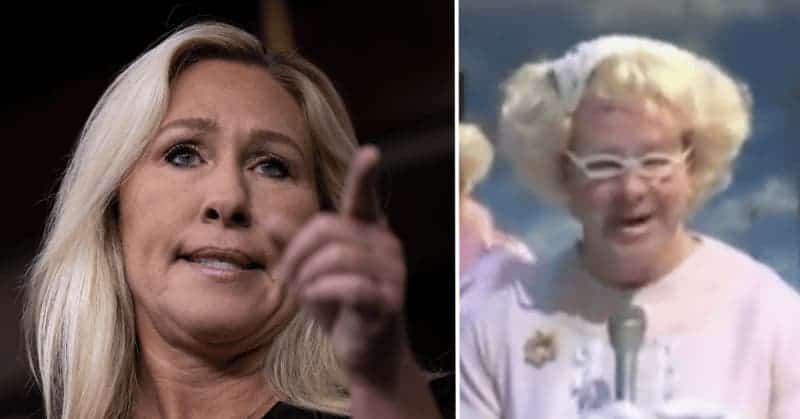 mega/@patriottakes, Twitter
Republican congresswoman Marjorie Taylor Greene attempted to downplay an unearthed video of her boyfriend dressed in drag, RadarOnline.com has learned.
The outspoken Georgia representative was given a taste of her own medicine by internet trolls who spread the video online, labeling her a hypocrite for pushing anti-drag legislation that targeted the LGBT+ community. However, Greene casually dismissed the stunt as "so stupid."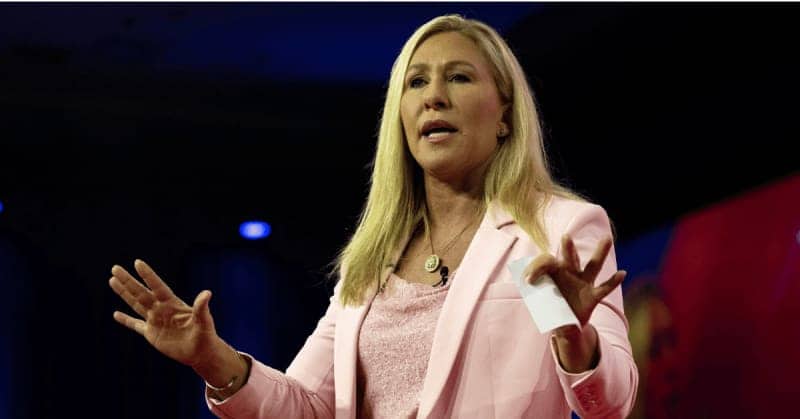 mega
Left-wing Twitter account PatriotTakes posted a video clip of MTG's newscaster beau Brian Glenn. The video featured Glenn donning a blonde wig, pink dress, white gloves and matching handbag for a local news segment.
During his sign-off, Glenn joked with his colleagues back at the station that he was "kicking these shoes off, but I may keep the pantyhose on. It does feel kind of good actually."
Greene, who has joined fellow GOP lawmakers to ban drag performances in states like Tennessee, Florida and Texas, addressed the video with her own tweet.
"I'm literally lol'ing," Greene wrote in her tweet on Sunday. "@brianglenntv dressed in drag for morning news in Dallas years ago reporting on an upcoming local theatre production and the morons over at Patriot Takes think this is an attack."
"The left is so stupid," the Georgia lawmaker added.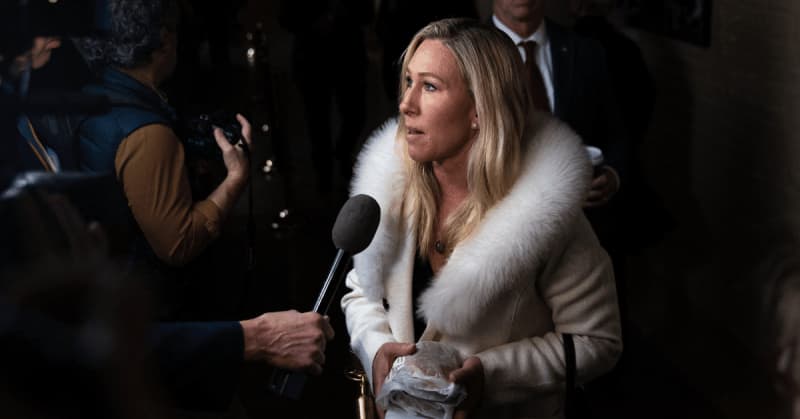 mega
Greene thought she had the last laugh, but Twitter users were quick to call out the point of the laughable clip.
"Actually @patriottakes is pointing out your hypocrisy but you're too stupid to realize that," replied one user to Greene's post.
"I like how you took time to specifically clarify and defend this one thing concerning drag and this instance is ok. Thank you for once again showing what's good for me is not for thee," wrote another critic, who jokingly encouraged Greene's boyfriend to "Drag your little heart out!"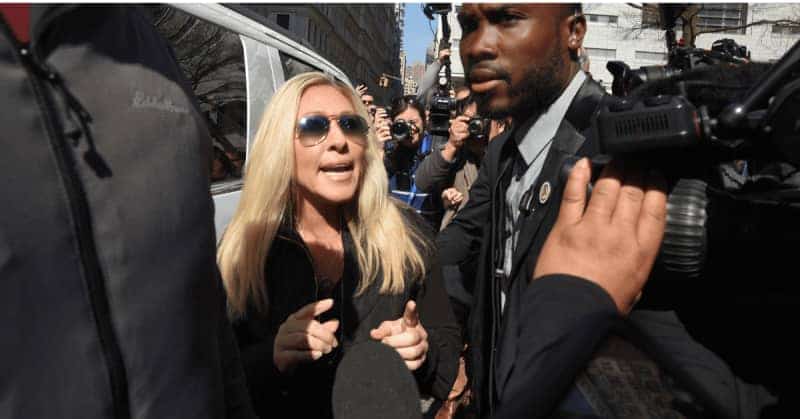 mega
Other responses weren't as coy with their disdain for Greene's politics and held little back as they called Greene a "bigot" and "white supremacist."
The same labels were used against Greene last week, following a tense exchange with Democrat colleague Rep. Jamaal Bowman of New York.
Bowman yelled at Greene to "save" the Republican party by voting to expel controversial first-term Rep. George Santos, after he was indicted on dozens of felony criminal charges.
Greene addressed her argument with Bowman on the Capitol steps and said that being called a white supremacist was "equal" to being called "the n-word."
"
Towleroad Gay News