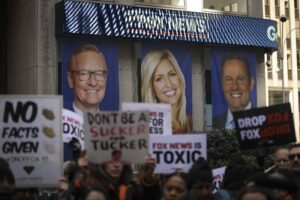 Published by
AFP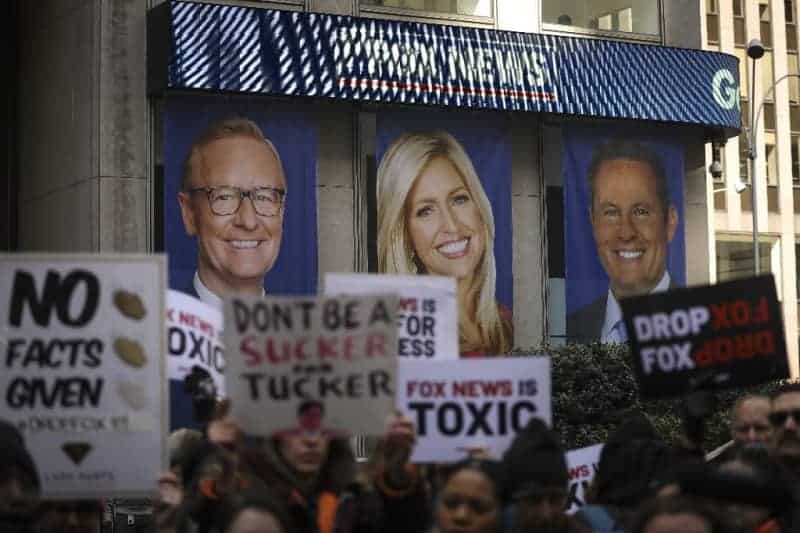 Analysts had predicted the Fox News trial could have been one of the most consequential libel hearings in US legal history
New York (AFP) – Fox News's massive payout to settle a defamation case doesn't end its legal woes, with the network facing other lawsuits and shareholder action over its broadcasting of election conspiracy theories.
The news behemoth agreed Tuesday to pay $787.5 million to voting technology company Dominion, which sued the channel for airing false claims that its machines were used to steal the 2020 presidential ballot from Donald Trump.
The right-wing network still faces a $2.7 billion lawsuit from another electronic voting company — Smartmatic — which claims that Fox News broadcast lies that "decimated" its business prospects.
"Dominion's litigation exposed some of the misconduct and damage caused by Fox's disinformation campaign. Smartmatic will expose the rest," Smartmatic attorney J. Erik Connolly vowed in a statement.
He added that the company was "committed to clearing its name, recouping the significant damage done to the company, and holding Fox accountable for undermining democracy."
Tuesday's agreement, announced after jury selection and just before opening arguments were due to start, was settled for about half the $1.6 billion that Dominion initially sought.
It avoided a high-profile trial that would have seen a parade of Fox personalities, including owner Rupert Murdoch and star anchor Tucker Carlson, forced to testify.
Fox News, which argued that it was protected by First Amendment free speech rights, acknowledged in a statement an earlier ruling by the presiding judge that the conservative network had broadcast false claims. 
But US media reported that the channel's anchors will neither have to admit nor apologize on air for spreading the falsehoods — comments that would likely anger its loyal viewers.
At the heart of the trial was going to be whether Fox News aired the falsehoods despite knowing they were untrue.
To win, Dominion would have to have proven "actual malice" — that Fox knew the information was wrong or had a "reckless disregard" for the truth.
'Emboldened'
The high bar has been a bedrock of US media law since 1964.
"The big takeaway is that the underlying law didn't change," Syracuse law professor William Banks told AFP.
"So though there may be emboldened plaintiffs they still have a high burden of proof," he added.
Smartmatic sued Fox News in a New York state court in February 2021, alleging the network knowingly aired more than 100 false statements that its technology was used to rig votes for Joe Biden.
A spokesperson for Fox News did not respond to a request for comment but the network has denied the allegations in previous statements.
Smartmatic's complaint cites comments by former Trump lawyer Rudy Giuliani and as well as anchors including Lou Dobbs and Jeanine Pirro.
In February this year, a New York appeals court rejected Fox News's request to dismiss the case. A trial date has not yet been set.
Last month, a Fox News producer filed two lawsuits against the network, alleging that its lawyers coerced her into giving false testimony in the Dominion case and claiming a "hostile work environment."
Fox is also reportedly facing separate claims from shareholders accusing it of being in breach of fiduciary duties related to its coverage of Trump's claims.
One complaint has already been submitted to a chancery court, the Financial Times has reported.
Murdoch admitted in a deposition in the Dominion case that some on-air hosts had "endorsed" Trump's lie but he denied that the network in its entirety had pushed it, according to court documents filed by Dominion.
Towleroad Gay News