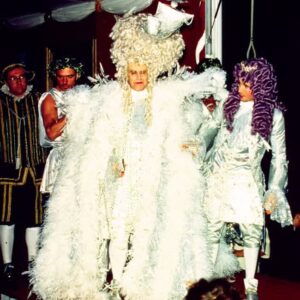 Published by
BANG Showbiz English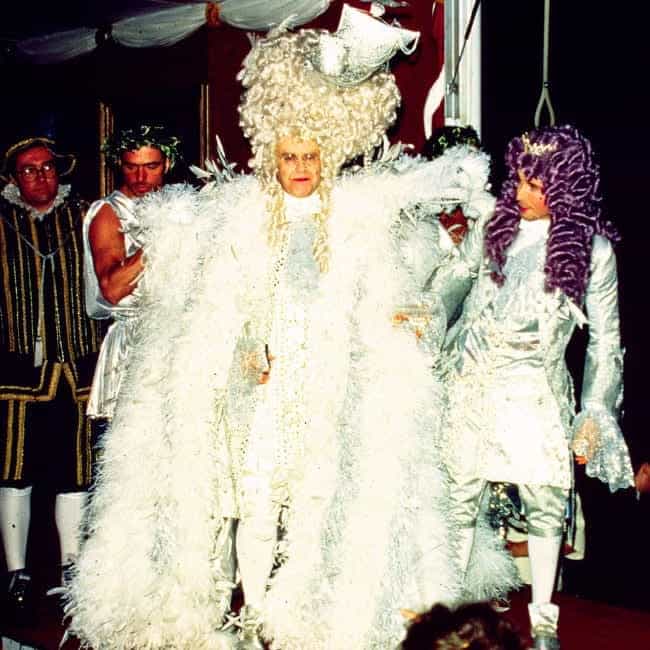 Sir Elton John is being included in a new exhibition to celebrate the "fluid" concept of being a "diva".
The 76-year-old 'Rocket Man' singer's famous Louis XIV-inspired look designed by Sandy Powell that included a gigantic wig, worn by Elton for his 50th birthday in 1997, is among the photos, art and costumes going on display at the V and A Museum in south Kensington, London.
It's 'DIVA' show, opens on June 24, will also feature Prince and drag queen RuPaul, along with dresses worn by "iconic" women from Maria Callas and Marylin Monroe to Tina Turner.
The V and A said: "DIVA will celebrate the power and creativity of iconic performers, exploring and redefining the role of 'diva' and how this has been subverted or embraced over time across opera, stage, popular music, and film."
It has added the exhibition will also chart the history of the diva term – which means goddess in Italian – from its use for female opera singers to its "fluid" modern-day usage, including for contemporary male stars.
Show curator Kate Bailey added: "Today the word diva holds a myriad of meanings. At the heart of this exhibition is a story of iconic performers who with creativity, courage and ambition have challenged the status quo and used their voice and their art to redefine and reclaim the diva.
"DIVA will be the first major exhibition to tackle the subject and to re-examine our perception of the diva in history and in popular culture.
"The exhibition will feature trail-blazing divas who have disrupted the status quo and pushed boundaries through their art and voice – including bohemian performer Sarah Bernhardt – worshipped by fans as 'The Divine Sarah' – whose performances in male and female roles were celebrated for their expressiveness, intensity and flamboyance."
Dame Shirley Bassey, 86, said: "It is wonderful to see the diva celebrated in this exhibition, and to see the V and A reclaiming the title.
"To me, 'diva' is all about the power of the voice and the ability to entertain, to succeed against odds, to fight, and break through barrier after barrier: to have your voice heard."
The exhibition also spotlights Rihanna, Dolly Parton and Barbra Streisand, and focuses on how stars have branched into business and branding as well as showing how artists such as Aretha Franklin shook the status quo.
Debbie Harry is also highlighted in the show as a "pioneer for women in punk whose unique, rebellious style and image reveals how the diva can occupy new and changing musical genres".
DIVA will showcase more than 250 objects spanning fashion, photography, design, costumes, music and live performance.
Towleroad Gay News