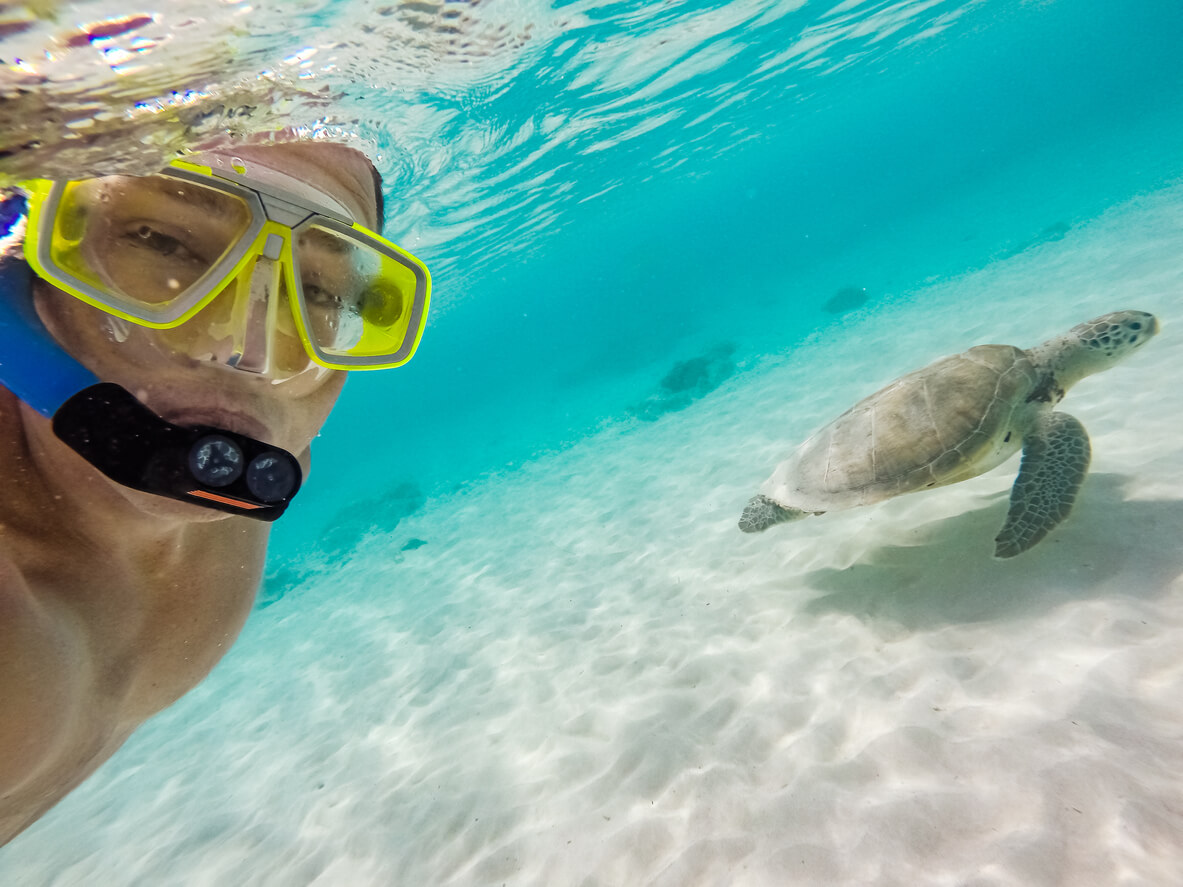 If you're looking to get some close-up views of coral reefs on Tu B'shvat, but your usual snorkel rental spot is closed for the one-day Jewish holiday, have no fear: Snorkel Bob's is here. 
The chain of snorkel rental stores in Hawaii, which has locations spread around Maui, Kauai, Oahu and Kona, has raised some eyebrows with its description of operating hours. Its website proclaims it's open "8-5 Every Day, including Christmas and Tu B'Shevat."
That must come as a relief to Hawaii's relatively small (but deeply rooted) population of 8,000 Jews (which includes the current governor), many of whom are surely looking to celebrate plant life by swimming face first into some seaweed. 
Snorkel Bob founder Robert Wintner, who is also an author, told the Forward via Facebook message that the tag line about the holiday has been "at the bottom of our ads for decades" and was "initially intended as a response to Christian assumptions of proprietary rule, as if Xmas is the be-all end-all of days for commerce."
Wintner describes himself as secular, saying he attended his first meal in a sukkah this year as "part of my recent crash course in Jewish." But he said the reception to the tongue-in-cheek Tu B'shvat boast has been mostly positive, including "several contacts from rabbis expressing gratitude and invitations," though there has been a single complaint from "a tediously self-righteous Jew." 
As for the reaction from non-Jews, it's mostly been one-note. Wintner said they "don't know WTF and don't care."
Tu B'Shvat began Sunday evening, when it's typically marked with a seder featuring a variety of fruit, and ends Monday evening.
The post Worried you won't be able to rent a snorkel on Tu B'shvat? This Hawaiian chain has you covered appeared first on The Forward.