Advertisements | Advertising at The News And Times - advertising-newsandtimes.com - WE CONNECT!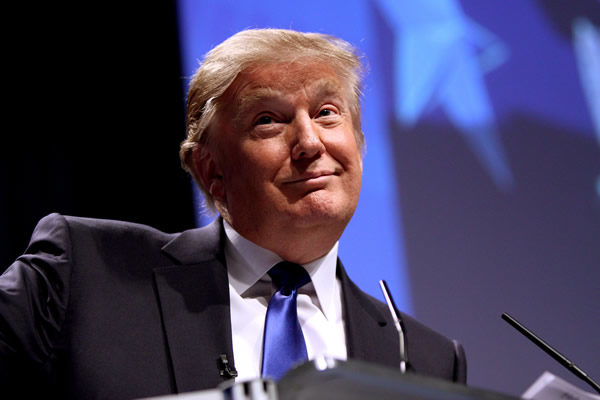 Nota
del editor: OrgulloLGBT.co es el medio socio del Washington Blade en Colombia.
Este comentario salió en su sitio web esa semana.
El 4 de julio de 1776 fue firmada la Declaración de Independencia de los Estados Unidos con la cual las 13 colonias que Gran Bretaña tenía en América decidieron regir sus destinos de manera autónoma. Los principios y valores que infundieron los "padres fundadores" (founding fathers) de esa nación han servido de referente a las democracias occidentales. El respeto por las libertades individuales y por la igualdad son dos de las piedras angulares que han sido respetadas por los gobernantes del país potencia mundial desde el siglo 20.
En los últimos cuatro años hemos sido testigos de cómo un primer mandatario estadounidense ha hecho todo lo contrario a lo esperado para un presidente de la gran nación norteamericana. Donald Trump llegó al poder en 2016 en medio de una campaña cuestionada por usar a la empresa Cambridge Analytica para influenciar a sus potenciales votantes vía Facebook usando noticias falsas (fake news), con las cuales atacaba deslealmente a sus contradictores políticos, alentaba la misoginia, la exclusión, la homofobia y la xenofobia levantando muros en vez de tender puentes.
Era el desayuno de un largo almuerzo de declaraciones canallas contra latinos a los que estigmatizó de meros traficantes de droga; de acciones de retroceso contra la diversidad sexual, y de insultos a mujeres a las que "cosificó" sexualmente. Actuaciones políticamente incorrectas que incluyeron bravuconadas contra Europa, China y organizaciones multilaterales encargadas del manejo de la pandemia por COVID-19 que culminaron en una cena cuyo "postre" fue el asalto al Capitolio de la unión americana, el día en que se debía proclamar al demócrata Joe Biden como ganador de las elecciones presidenciales de 2020.
Por meses y meses, Trump
deslegitimó el sistema político sembrando
dudas sobre su legitimidad, y arremetió contra el sistema electoral anunciando
un eventual fraude, dejando claro en múltiples ocasiones que no aceptaría una
derrota y eso hizo.
"Make
America Great Again" (Hagamos América Grande de nuevo) más que un eslogan
de campaña fue un grito de batalla que buscaba eco en comunidades rurales,
capas pobres y desescolarizadas (los despectivamente llamados "white trash")
que fueron quedando al margen del sistema capitalista por la evolución de la
economía global impulsada desde los mismos Estados Unidos.
La
promesa de valor como candidato y presidente electo en 2016 más que simple era
simplista: desconectar a los Estados Unidos de ese sistema productivo
interdependiente mundial y cerrar las puertas a los migrantes. Un exabrupto en
una nación que debe su lugar de privilegio precisamente al comercio
internacional y a las olas de migrantes de diversas partes del globo terráqueo.
Para
emitir su mensaje engañoso, Trump, prescindió de las grandes cadenas de medios
de comunicación. Criticó, se burló y estigmatizó al periodismo riguroso que le
cuestionaba y en su lugar utilizó irresponsablemente las redes sociales (Twitter,
Facebook y webs de dudosa procedencia), sin importarle las consecuencias para
la democracia de lo que decía y hacía.
Exacerbó
los ánimos abriendo de nuevo las heridas de conflictos raciales y
territoriales, que se entendían cerradas desde la guerra de secesión 1861–1865,
y envalentonó a los extremistas
mediante teorías conspirativas. Todo mediante redes sociales, esas
mismas que hoy le han cerrado el acceso a comunicarse con sus huestes.
A pesar de los millones que creyeron en su palabra
incendiaria, la democracia estadounidense es más robusta, se expresó
multitudinariamente y eligió otra opción; una más moderada, incluyente e
institucionalista que tendrá la difícil labor de unir a una nación fragmentada.
Joe Biden llega el 20 de enero de 2021 a la Casa Blanca con un país en llamas, con un registro un récord de más de 23 millones de contagios y alrededor de 4.500 muertos por COVID-19 al día, con una crisis económica que tiene a EEUU a punto de ser desbancada del liderazgo global por China, y con un predecesor que se niega a aceptar la derrota y que afronta un segundo juicio político (impeachment) esta vez bajo los cargos de incitar a la insurrección.
El liderazgo político conlleva un liderazgo moral, por cuanto a través del ejemplo impulsa a una sociedad a renunciar al placer individual y apostar por el proyecto colectivo del bien común. Nada más alejado del inmoral legado de Trump que terminará sus días en el olvido de la sombra de la historia.
The post Donald Trump o de la inmoralidad en el poder appeared first on Washington Blade: Gay News, Politics, LGBT Rights.
Washington Blade: Gay News, Politics, LGBT Rights
Advertisements | Advertising at The News And Times - advertising-newsandtimes.com - WE CONNECT!