Advertisements | Advertising at The News And Times - advertising-newsandtimes.com - WE CONNECT!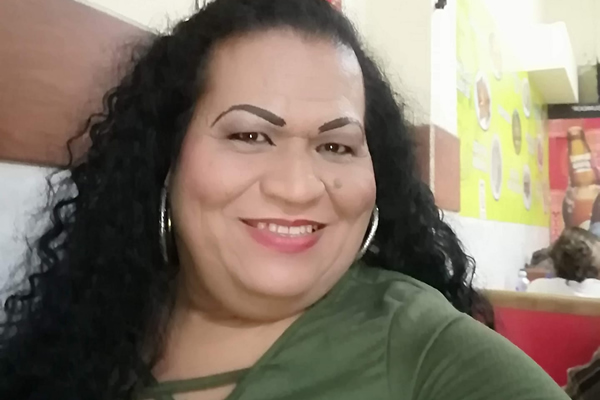 CIUDAD DE GUATEMALA — Debby Linares, reconocida activista guatemalteca que luchó por los derechos de la población LGBTQ en su país, con énfasis en mujeres trans, falleció el 25 de diciembre del 2020 por complicaciones relacionadas al coronavirus.
Linares es reconocida por haber sido fundadora del movimiento trans en Guatemala y de la Organización Trans Reinas de la Noche (OTRANS GUATEMALA).
"En esta Navidad 2020, nuestra hermana ha emprendido el viaje más allá de la vida, debido a complicaciones en su salud. La organización se encuentra en proceso de duelo y debido a lo impactante de esta noticia, no estamos ampliando detalles hasta que podamos…", publicó OTRANS el 25 de diciembre en su cuenta de Facebook.
Andrea González, representante legal de OTRANS, conformó al Washington Blade que la muerte de Linares fue a causa de la pandemia que se vive a nivel mundial.
"Por la falta de programas de gobierno que se dediquen a atender la contención y mitigación de la pandemia, nos vemos excluidas de esos programas sociales, donde no formamos parte ni de las coordinaciones de esos programas, ni de los beneficios de esos mismos para prevención del COVID-19", comenta al Blade. "Como resultado tenemos la perdida física no solo de Debby, sino de muchas otras perdidas y afectaciones por el COVID-19".
Linares trabajó por más de 25 años en Guatemala en la defensa de los derechos humanos, promoviendo la salud, promoviendo los derechos sexuales y reproductivos, promoviendo el transfeminismo, promoviendo toda una agenda política en favor de las mujeres trans en Guatemala y en favor de la población LGBTQ en general, por lo que al hablar del activismo de Linares significa hablar de un "abanico de luchas" que ella defendió en vida, expresa González.
La organización Visibles comentó al Blade que tienen
presente un acto muy significativo que Linares realizó como apoyo a una de sus
colegas.
"Debby era una persona que utilizaba su voz para
cuidar a su comunidad, protegió a una integrante de nuestra organización de
acoso callejero sin siquiera conocerla; ese acto resume su labor comunitaria y
de incidencia política", comentan.
Con el trabajo que comenzó Linares en Guatemala, es importante dar continuidad, por ello González habla de llevar a cabo un "hilo de continuidad generacional", pues manifiesta que no se puede relevar la historia de luchas de la compañera, "la historia de Debby nos e puede relevar, se puede continuar con su legado, porque hay que tener memoria y respeto por ella", expresa al Blade González. "Las nuevas generaciones debemos continuar ese hilo generacional, continuar ese legado, continuar con esa fuerza, convicción, lucha y resistencia trans".
"Debby puso su propia experiencia personal, su cuerpo
y sus ganas para consolidar el trabajo comunitario que ha sido fundamental en
la protección de los derechos humanos de las personas LGBT, las mujeres y las
personas viviendo con VIH", mencionó al Blade el equipo de Visibles.
"Sus ideas se basaban en su propia experiencia de
vida, una voz clara y con mucho fundamento técnico, por lo que su acción
comunitaria y política planteaba demandas concretas y acciones orientadas a la
justicia social", comenta Visibles al recordar a la activista.
Linares en palabras de su compañera González, fue la
primer mujer trans que desafió al sistema guatemalteco, desafió todas las
pautas sociales, el VIH, las amenazas, los crímenes de odio, la violencia de
género, entre otras.
"Las mujeres trans que hoy estamos en la lucha,
continuaremos ese hilo generacional, con toda la agenda política y todo ese
legado que hoy se constituye en la Organización Tran Reinas de la Noche",
comenta González al Blade.
Guatemala registró el primer caso del coronavirus el 13 de marzo del 2020, hasta la fecha, según datos del Ministerio de Salud de Guatemala, se registran 139 mil 419 casos del coronavirus, de los cuales el país reporta que son 4.859 decesos a causa de la pandemia; según organizaciones LGBTQ guatemaltecas, no se tiene el subregistro de personas de la población LGBTQ que han fallecido a causa del coronavirus.
"La pérdida física de Debby es irreparable, es un golpe duro al movimiento trans en el país, con esto me atrevería incluso a decir que nos fragmenta un poco su perdida", concluye con el Blade González.
The post Fallece activista trans en Guatemala appeared first on Washington Blade: Gay News, Politics, LGBT Rights.
Washington Blade: Gay News, Politics, LGBT Rights
Advertisements | Advertising at The News And Times - advertising-newsandtimes.com - WE CONNECT!