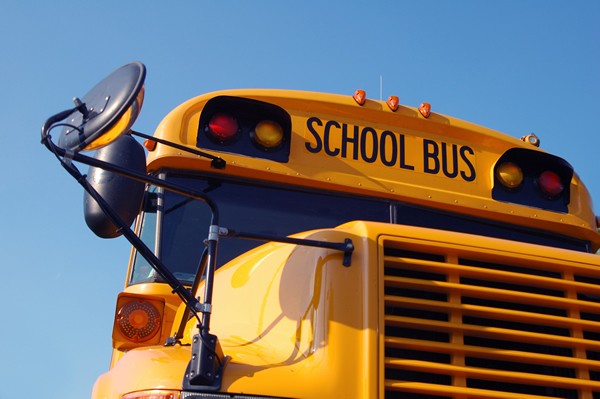 New Jersey and Illinois' LGBTQ-inclusive curriculum laws go into effect this academic year.
Five states, as well as counties in Maryland
and Virginia have enacted such laws. GLSEN notes six states currently ban
LGBTQ-specific content in the classroom.
"We're excited that LGBTQ students across the state are now guaranteed the opportunity to see themselves reflected in the classroom," said Ashley Chiappano, the safe schools and community education manager for Garden State Equality, a statewide LGBTQ advocacy group in New Jersey, in an email to the Washington Blade. "Creating a more inclusive school environment."
Illinois' Inclusion Curriculum Law that Democratic Gov. J.B. Pritzker signed last year is being implemented this school year. Equality Illinois, a statewide LGBTQ advocacy group, is among the organizations that support the law.
We are proud to be part of the #Illinois Inclusive Curriculum Advisory Council w/ @ILSafeSchools (a program of @PHIMCnews) & @lgbt_legacy to support implementation of the #LGBTQ Inclusive Curriculum Law. Thanks @WindyCityTimes for writing about the law! https://t.co/ZKMi9rUQtG

— Equality Illinois (@EqualityILL) September 3, 2020
New Jersey and Illinois join California,
Colorado and Oregon in requiring LBGTQ-inclusive curriculum content. Alabama,
Louisiana, Mississippi, Oklahoma, South Carolina and Texas have various
restrictions.
The Blade last year reported Maryland's State Department of Education said it was in the process of developing new standards to include LGBTQ and disabled communities. The Montgomery County School Board in May approved an LGBTQ history elective for juniors and seniors to begin next spring.
New Jersey's law, signed by Democratic Gov. Phil Murphy in 2019, was implemented in stages this year by Garden State Equality and Make it Better for Youth, another advocacy group. They rolled out a pilot program in 12 public schools from January to June to test out teaching materials prior to the law taking effect this month, according to NBC News.
Samuel Garrett-Pate, the communications director for Equality California, told the Blade the organization assisted New Jersey and other states by sharing lessons learned in California, which in 2011 became the first state to mandate LGBTQ-inclusive curriculum.
"We started this effort back in 2006," Garrett-Pate said, explaining challenges advocates faced, which dovetailed with the fight for marriage equality. "This was only a few years after Prop 8 passed in California and one of the big arguments against marriage equality was kids would be taught about gay couples in school. In three years we were trying to pass legislation to ensure LGBT people would be fairly represented in our curriculum. It was not easy to get done."
Garrett-Pate said activists knew at the time it was important for California to be the first state because of its size.
"Because California is so large, if we require
textbooks, it requires textbook companies to come up with new ones for such a
large market," he explained. "It makes it easier for other states to adopt
textbooks that are LGBT-inclusive."
But it took six years after the law passed for
the materials to be implemented and even then there were problems.
According to Equality California's website and
other news sources, when the textbooks and materials were rolled out in the fall
of 2017, they were "nothing to be proud of" and advocates protested their use.
"Half of them were failing in significant ways
in meeting the requirements of the Fair Education Act," said Equality
California's Executive Director Rick Zbur in an interview posted to their
website. "Many of them didn't have any content related to significant LGBTQ
historical figures as part of the history curriculum."
Advocates fought and continue to fight to have relevant content in the curriculum, and have it implemented in more school districts, which meets the intent of the law. Garrett-Pate stated this is particularly important for LGBTQ youth who often do not have LGBTQ parents at home to pass down their history in an affirming way.
"This is about making sure LGBTQ students have
role models throughout history," he explained. "So that they learn that LGBTQ
people are like anyone else and that they understand the context of their
history. The bottom line of all of this is that history needs to be taught
accurately and fairly. What conservative parents who opposed this are arguing
is to rewrite history and we are arguing to teach history as it happened."
Garrett-Pate said it is not just up to
politicians and nonprofits to fight for inclusive curriculum, but for LGBTQ
parents and students to hold their schools and teachers accountable for their
education as well.
"It takes time and it takes work,"
Garrett-Pate said. "But it is also the right thing to do."
Similarly, C.P. Hoffman, the legal director
for FreeState Justice, Maryland's LGBTQ advocacy organization, stated they look
forward to seeing the new state curriculum when it rolls out, "but in the
meantime there's nothing stopping individual school districts and teachers from
working queer history and queer issues into their classes."
"With more students identifying as LGBTQIA+
than ever before, it's crucial that they be able to see themselves reflected in
their school work," said Hoffman.
"Our community has never shied away from doing
things because they are hard," added Garrett-Pate. "And now wouldn't be the
time to start."
The post LGBTQ-inclusive curriculum laws take effect in N.J., Ill. appeared first on Washington Blade: Gay News, Politics, LGBT Rights.
Washington Blade: Gay News, Politics, LGBT Rights