1. Gay News from mikenova (26 sites)
Washington Blade: Gay News, Politics, LGBT Rights: Evan Wolfson habla sobre libertad religiosa, matrimonio igualitario
Nota del editor: Esta nota fue traducida al español por Alejandro Piercy.
SAN JOSÉ, Costa Rica El fundador de Freedom to Marry dice que los esfuerzos de impulsar medidas y litigios anti-LGBT basados en la libertad religiosa no son nada nuevos.
Es parte del patrón clásico del avance de los derechos civiles en la historia americana, Evan Wolfson le dijo al Washington Blade el 10 de noviembre durante una entrevista en San José, la capital de Costa Rica.  Los opositores a la igualdad y la inclusión tratan de bloquear los avances del bloque de los derechos civiles y cuando fallan en bloquearlos, tratan de subvertirlos usando esta táctica de la supuesta libertad religiosa. Esto no es nada nuevo.
Las personas gays no son las primeras en experimentar esto, agregó. Las personas trans no son las primeras en experimentar esto. Todavía lo vemos aquí mismo con las mujeres en un esfuerzo para corroer el acceso a los derechos reproductivos en el cuidado de la salud.
Wolfson habló con el Blade menos de un mes antes que la Corte Suprema (de los EEUU) tuviera programado escuchar los argumentos orales en un caso sobre si la Primera Enmienda le permite a Masterpiece Cakeshop en Colorado rehusarse a hornear pasteles de boda para parejas entre personas del mismo sexo, en razón de sus creencias religiosas.
El mes pasado, el Fiscal General de EEUU Jeff Sessions emitió una directriz general que dice que individuos y empresas pueden actuar con base en su libertad religiosa sin miedo a represalias del gobierno.
La ley de libertad religiosa de Misisipí que cuyos críticos aseguran que permite discriminación en contra de personas LGBT en el estado entró en vigor el mes pasado. Una orden ejecutiva sobre libertad religiosa que el presidente Trump firmó en mayo no contenía ninguna referencia LGBT específica.
Es parte de una lucha en la cual progresamos, pero la oposición no nada más se derrite, dijo Wolfson, quien ha presentado un escrito amicus en el caso Masterpiece. Tratan de subvertirlo y esta es una técnica muy, muy común que utilizan.
La libertad religiosa es un escudo, no una espada, agregó. La libertad religiosa pretende proteger derechos muy importantes de las personas de libertad de culto, de orar y hablar como elijan y tener sus propias canciones dentro de sus templos, pero no es una espada para llevar al mercado y decir quiero todos los beneficios de participar en la esfera pública, pero no voy a seguir la ley, quiero una licencia para discriminar y sí, soy una empresa que pone un rótulo afuera que dice que está abierta al público, pero no voy a estar abierta al público.
Wolfson le dijo al Blade que las personas y las cortes de Estados Unidos han rechazado este argumento una y otra vez.
Aunque estamos en una especie de momento político disfuncional donde la oposición es más feroz de lo que en realidad es representativo del pueblo estadounidense, aún así estoy confiado que vamos a hacer retroceder estos ataques, dijo. No vamos a ganar todas las batallas, pero sí vamos a hacer retroceder estos ataques porque el pueblo estadounidense comprende esto como una gran amenaza a la democracia, ya que si cada quien se vuelve ley en sí mismo y puede simplemente decir 'no quiero' como defensa contra una ley sobre derechos civiles, abre una caja de pandora que asesta perjuicio real en personas reales, pero que además socava el estado de derecho y la cohesión misma de nuestra democracia y por todas estas razones creo que venceremos.
Tenemos que aprender mutuamente
Wolfson conversó con el Blade en el Congreso de Matrimonio Civil Igualitario, el cual fue el primero en su especie en América Latina y que estuvo enfocado exclusivamente en el derecho al matrimonio para parejas entre personas del mismo sexo.
Herman Duarte de Fundación Igualitos, un grupo de defensores del matrimonio igualitario basado en Costa Rica, organizó la conferencia junto con HduarteLex, su firma legal la cual lucha en contra de la discriminación por orientación sexual. Dos grupos de abogacía costarricenses Acceder y Asociación Costarricense de Derecho Internacional fueron coanfitriones del evento que atrajo más de 100 activistas provenientes de todo hemisferio occidental.
Estamos aquí para aprender mutuamente, dijo Wolfson.
En 2015 Wolfson presentó un testimonio a favor de los derechos maritales de las parejas entre personas del mismo sexo ante la Corte Constitucional de Colombia.
Ha presentado un escrito ante la Corte Suprema de Panamá a favor de la parte actora en un caso de matrimonio entre personas del mismo sexo. Wolfson además trabaja con dos grupos de abogacía LGBT Chilenos Movimiento de Integración y Liberación Homosexual y Fundación Iguales que trabajan para impulsar el asunto en el país.
En ninguno de estos países lo estoy manejando todo, le dijo al Blade. Estoy aconsejando y compartiendo y tratando de ayudar y alentar y darle a las personas la experiencia y los elementos que puedan adoptar.
En 2016, Wolfson se reunió con defensores en Cuba que promueven el derecho al matrimonio para parejas entre personas del mismo sexo en el país. También se ha reunido con activistas, dirigentes de empresas y oficiales de gobierno en Suiza, Austria, Alemania, Japón, Sudáfrica y otros países desde el 2015 cuando la Corte Suprema de los EEUU emitió su sentencia hito en el caso Obergefell.
Wolfson señaló que 1,100 millones de personas al rededor del mundo habitan en jurisdicciones donde parejas entre personas del mismo sexo pueden casarse legalmente. Conversó con el Blade a menos de dos semanas antes que oficiales australianos anunciaran que la mayoría de votantes que participaron de un plebiscito no vinculante sobre si los gays y lesbianas deberían poder casarse dijo que sí.
Esto refuta los alegatos de la oposición de que cosas malas van a suceder, dijo Wolfson, refiriéndose al creciente número de jurisdicciones que permiten el matrimonio igualitario. Esto es parte importante del caso que tenemos que presentarle a la corte de la opinión pública, así como en las cortes de derecho en estos países. Pero también suministra esta montaña de experiencia y evidencia que puede traerse a las discusiones, ya sea con el público o con quienes toman las decisiones. Esta no es una nueva pregunta.
No estamos en los Estados Unidos en 1972. Estamos en Costa Rica en 2017, señalando que el 70 por ciento de la población total de América Latina viven en jurisdicciones que han extendido el derecho al matrimonio para las parejas entre personas del mismo sexo. Entonces, ¿Por qué no deberían tener los pueblos de Costa Rica, o del Perú, o Panamá o sigue la lista lo que todos sus hermanos y hermanas a través del continente o alrededor del mundo ya tienen.
Washington Blade: Gay News, Politics, LGBT Rights
On Top Magazine Headlines: Catholic Archbishop Claims Same-Sex Marriage 'Yes' Vote Has No Real Majority

Australia's most influential Catholic Cleric has claimed that a 'yes' vote for same-sex marriage has no real majority
On Top Magazine Headlines
On Top Magazine Headlines: First Look: Russell Tovey As Gay Superhero The Ray In 'Crisis On Earth-X'

The CW last week released pictures of out actor Russell Tovey as gay superhero The Ray on its upcoming two-night event Crisis on Earth-X
On Top Magazine Headlines
On Top Magazine Headlines: Gay Drama 'Call Me By Your Name' Has Year's Best Average Opener

Italian director Luca Guadagnino's romantic drama Call Me By Your Name had a strong opening
On Top Magazine Headlines
LGBTQ Nation: Prince Harrys engagement to biracial actress Meghan Markle marred by racist attacks
A royal LGBTQ advocate will marry an outspoken feminist. Racists are losing their minds.
LGBTQ Nation
gay tv – Google News: Akufo-Addo inviting calls for homosexual agitation Suhuyini – Myjoyonline.com
gay tv – Google News
gay tv – Google News: Mark Foster: 'I tiptoed around in the shadows for so long, but now is the time to come out' – The Guardian
gay tv – Google News
Advocate.com: 16 Times Trump Deflected Controversy to Hillary Clinton
Advocate.com
Advocate.com: 3 Questions With Queer Rapper So Brown
The queer singer on gender, corruption, and the perks of ostracism.
Advocate.com
gay – Google News: Drawing a Line in the 'Gay Wedding Cake' Case – New York Times
gay – Google News
Gay/Lesbian News: Oklahoma's New Lesbian State Senator: 'I Ran as a Regular Oklahoman'

Allison Ikley-Freeman, a married lesbian mother of three, is the third openly gay person elected to the Oklahoma state legislature. But the 26-year-old mental health counselor did win earlier this month- albeit by a razor thin margin -in a special election for the state senate seat in Oklahoma's District 37. What made her win especially dramatic-and what shaped the headlines around her victory-was the fact that she was both a Democrat and an out, married lesbian mother of three running against a Republican for a seat in the GOP-controlled legislature of a red state.
Gay/Lesbian News
Advocate.com: Queer Baristas Locked Out of Coffee Competition in Dubai
Scheduling an event where LGBTQ people are criminalized is offensive and insensitive, writes RJ Joseph.
Advocate.com
gay tv – Google News: Chechen leader, amid reshuffles, says ready to die for Putin – Reuters
gay tv – Google News
Advocate.com: 85 Pics of Unleashed Dads and Lads at a Harness Party
Advocate.com
Gay/Lesbian News: Association of gays, lesbians in Ghana to embark on historic peace march in Accra

Ghana's gay community is planning on embarking on a "peace walk"to thank President Akufo-Addo for his recent statement on homosexuals. Members of the association of gays and lesbians have congratulated president of the republic, Nana Addo Danquah Akufo-Addo for his "emphatic response" on the discrimination of homosexuals in Ghana.
Gay/Lesbian News
gay – Google News: Supreme Court will consider a judgement against Ashers' bakery 'gay cake' – Irish Times
gay – Google News
gay – Google News: Same-sex marriage: Push to let florists and bakers discriminate against gay weddings dropped – ABC Online
gay – Google News
gay tv – Google News: GAY: A memorable brush with the PGA Tour – The Sun Chronicle

The Sun Chronicle

GAY: A memorable brush with the PGA Tour

The Sun Chronicle

We enjoyed our round with Colby Friday so much we requested he join us again for our round on the Stadium Course. What we did not know was that he and his friend Adam would have the names 

Gay

 and Donahue respectively on the backs of their white …
gay tv – Google News
Gay/Lesbian News: You're 'sick' if you worry about gayism – Kofi Bentil

Kofi Bentil, the Vice President of IMANI Ghana has described persons jabbing or rather, 'attacking' President Akufo-Addo following his take on homosexuality on international television as irrational and ridiculous. The President in an interview on Arab TV station; Aljazheera said "I don't believe that in Ghana, so far, a sufficiently strong coalition has emerged which is having that impact on public opinion that will say: 'Change it [the law], let's then have a new paradigm in Ghana'".
Gay/Lesbian News
Gay/Lesbian News: Class-Action Suit Agreement Means Trudeau Can 'Compensate' Gay Canadians

A lawyer who is representing gay Canadians in a class-action suit against their government says the two sides have reached agreement in principle. CBC News reports that Doug Elliot promises the details of the agreement will be revealed on Tuesday when the Trudeau government announces a historic apology for lesbian, gay, bisexual and transgendered Canadians.
Gay/Lesbian News
Gay/Lesbian News: From Pakuranga to Tokyo: Maurice's 'big gay rainbow' reaches Japan

On the go and no time to finish that story right now? Your News is the place for you to save content to read later from any device. Register with us and content you save will appear here so you can access them to read later.
Gay/Lesbian News
Saved Stories – 1. Gay News
Gay Republicans are shocked that the Trump Administration is anti-LGBT
Trump is doing something no one expects a Republican president to do: he's governing like a Republican!
Australia Is Having A Plebiscite On Gay Marriage — Here's What That Means – Forbes
Survivors From Gay Concentration Camps In Chechnya Are Sharing Their Horrifying Stories – Refinery29
What straight couples can learn from gay couples – Telegraph.co.uk

Telegraph.co.uk

What straight couples can learn from gay couples

Telegraph.co.uk

Gay

 men fairly typically negotiate sexually open partnerships and have done for many decades. However, what is less widely-reported is just how good they are at remaining emotionally faithful to a primary partner. Their separation rates are the lowest

…
104 Photos of a Festival Where Gays and Straights Commingle
The justice department says people can be fired for being gay – The Economist (blog)
Judge orders FBI to release docs on 1950s-era anti-gay purge

'It is time for the government to release these historic FBI and DOJ documents that launched decades of discrimination against LGBT Americans,' said Charles Francis . A U.S. District Court judge in Washington on July 28 handed down a ruling ordering the FBI to search for and release thousands of documents it initially said it could not find or declined to release that pertain to an anti-gay "purge" in the 1950s that resulted in the firing of thousands of gay federal employees.
Judge orders FBI to release docs on 1950s-era anti-gay purge

Judge orders FBI to release docs on 1950s-era anti-gay purgeJudge orders FBI to release docs on 1950s-era anti-gay purge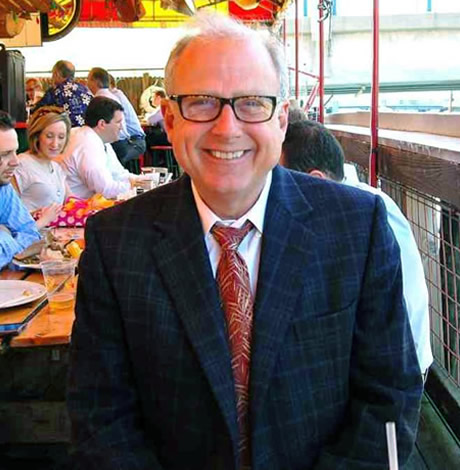 Agency claimed it couldn't find materials
Retired Military Brass, Coast Guard Leader Oppose Trump's Trans Military Ban
Fifty-six retired generals and admirals released a statement of opposition, and the Coast Guard commandant voiced support for trans service members today.
The most sickening, most horrifying account from inside a gay conversion therapy clinic yet

"Wires were wrapped around my hands," Samuel Brinton says. "Needles were stuck into my fingers."
The justice department says people can be fired for being gay

Two years later, such a gesture from the president seems inconceivable. On July 26th, Donald Trump that transgender soldiers would no longer be allowed to serve in America's military.
Gay former U.S. ambassador launches congressional campaign
A gay former U.S. ambassador who served under the Obama administration has launched a campaign to run for Congress, shifting his focus from tangling with representatives of Vladimir Putin overseas to President Trump at home.
Daniel Baer, who served in the Obama administration as U.S. ambassador to the Organization for Security & Cooperation in Europe, announced on Tuesday his bid to succeed retiring Rep.  EarlPerlmutter (D-Colo.) in representing Colorados 7th congressional district.
Were at a pivotal moment, Baer said in a statement. We need bold new ideas and a commitment to stand up for our Colorado values. Working together, we can put our communities and our country on a path toward success in the 21st century.
Baer accompanied his announcement with a video titled Are we doing everything we can? declaring his candidacy. Among the images in the video is a picture of Baer and his spouse, Brian Walsh.
Under the Obama administration, Baer served not only as U.S. envoy to OSCE, but deputy assistant secretary of state for the Bureau of Democracy, Human Rights & Labor, where his portfolio included LGBT international human rights issues. After his appointment as U.S. ambassador, Special Envoy for the Human Rights of LGBTI Persons Randy Berry took over the issue at the State Department.
In his role at OSCE, Baer represented the United States in talks with envoys from Russia a country known for hostility to LGBT rights. At one time, the Russian government called on Baer to step down for tough comments he made abut the country, but Baer says in the video he still managed to get things done with them.
During a 2014 interview with the Washington Blade, Baer said he never felt that his sexual orientation has been an issue for Vladimir Putins representatives at OSCE.
Just like being gay, working with the U.S. ambassador is not a choice, and Im ready to work with all of them, Baer said.
Baer joins a crowded field of candidates seeking the Democratic nomination in Colorados 7th congressional district, including State Sen. Andy Kerr, State Sen. Dominick Moreno and State Sen. Brittany Pettersen. No Republican candidate have formally declared yet.
As tough as things are, Im an optimist, Baer said. I believe in the power of Colorado common sense, and I believe that we can make our democracy work for everyone. The American dream must be part of our future, not a nostalgic memory from our past. We all worry about the divisions in our American family. The best way to build bridges, to mend our rifts, and to lift each other up is to roll up our sleeves and start making progress, rebuilding the middle class, and digging deep into the bottomless well of American optimism. Lets do this.
Russian group claims to have evacuated 64 people from Chechnya
A Russian LGBT advocacy group says it has evacuated 64 people from Chechnya over the last four months.A 31-page report the Russian LGBT Network released on Monday notes those it has helped leave the semi-autonomous Russian republic in the North Caucuses were relocated to shelters in central Russia. The Russian LGBT Network, which is based in St. Petersburg, also said more than 130 people from Chechnya and neighboring republics have requested assistance of a different nature because of the persecution from the local authorities and hostile relatives.
Novaya Gazeta, an independent Russian newspaper, in April reported Chechen authorities have arrested more than 100 men because of their sexual orientation since the beginning of the year. At least three of these men reportedly died after their arrest, while others have been beaten and tortured and sent to secret prisons.
They threw me to the floor and beat me, said a person identified as I.J. in the Russian LGBT Network report. They beat my chest and my face with their feet, and they hit my head against the floor.
I.J. also told the Russian LGBT Network he thought authorities were going to rape them as they took off their clothes. A person identified as A.B. said authorities forced them to watch a video of them torturing a man by inserting a hollow tube and a piece of barbed wire into his anus.
They enjoyed the torture, said A.B. We were forced to beat others up and to electrocute them. They instructed other inmates to do whatever they wanted with us.
Novaya Gazeta reporter Elena Milashina contributed to the report, which indicates Chechen authorities have begun to target lesbian women. The Russian LGBT Network also notes dozens of gay Chechens may have been killed by their relatives in so-called honor killings.
U.S. remains deeply concerned about crackdown
The ongoing crackdown against gay and lesbian Chechens has sparked widespread outrage around the world.
U.S. Ambassador to the U.N. Nikki Haley in April said the U.S. is disturbed by the crackdown. The State Department has also urged the Russian government to conduct an investigation.
Canadian Prime Minister Justin Trudeau, German Chancellor Angela Merkel and French President Emmanuel Macron are among the world leaders who have condemned Chechen authorities. State Department spokesperson Heather Nauert told the Washington Blade last month the State Department has raised the crackdown in conversations at the highest levels, even though Secretary of State Rex Tillerson told U.S. Rep. David Cicilline (D-R.I.) in June during a House Foreign Affairs Committee hearing he has not discussed it with Russian officials.
Neither Tillerson nor President Trump has yet to publicly condemn the crackdown.
Tillerson on Tuesday made no mention of Chechnya when he spoke to reporters about relations between the U.S. and Russia during a State Department press briefing.
The United States continues to be deeply concerned about the situation in the republic of Chechnya, where credible reports indicate at least 100 men have been detained and tortured with some killed on the basis of their sexual orientation, a State Department official told the Blade on Tuesday in a statement.
Chechen President Ramzan Kadyrov, who is a close ally of Russian President Vladimir Putin, said last month during an interview with HBOs Real Sports with Bryant Gumbel that gay people dont exist in the republic. The Russian LGBT Network has also expressed skepticism over the Kremlins claims it has launched an investigation into the crackdown.
Nauert on July 18 described Kadyrovs comments as very concerning and upsetting to us. The State Department official with whom the Blade spoke on Tuesday stressed the U.S. categorically condemns the persecution of individuals based on their sexual orientation or any other basis.
We urge Russian federal authorities to follow through on its promise to conduct an independent and credible investigation into these reports, and hold any perpetrators responsible as soon as possible, added the official. We also urge Russian federal authorities to speak out against such practices and take steps to ensure the release of anyone wrongfully detained.
Media Matters criticizes lack of Chechnya coverage
The Russian LGBT Network released its report a day before Media Matters for America published a study that notes there have only been three significant mentions of the Chechnya crackdown in the six major networks evening newscasts between April 1-July 31.
A segment of NBCs Nightly News broadcast on April 23 focused on Chechnya. CNNs The Lead with Jake Tapper and Anderson Cooper 360 highlighted the anti-gay crackdown on April 24 and May 4 respectively.
Chechnyas brutal attacks against and murders of queer men in the region have become an international human rights issue, but the American public would not know that by watching the evening news, said Media Matters. Though NBC's and CNNs pieces provided solid reporting, one package on each network's evening programming over a four-month span is not enough, and the utter silence of ABC, CBS, MSNBC, and Fox News does a disservice to their viewers.
You Tell Us: Are LGBT Hate Crimes on the Rise?
Help The Advocate document the hate targeting our community.
LGBTQ Commission Calls for Resignation of Gay Democratic Mayor of Seattle on Sex Abuse Accusations

The LGBTQ Commission in Seattle, Wash., called for Democratic Mayor Ed Murray to resign on July 24 because of accusations and mounting evidence that Murray who is a homosexual and "married" to a man apparently sexually assaulted teenagers in the 1980s. On July 17, the Seattle Times published a "Protective Service Assessment" report from May 20, 1984, written by case worker Judy Butler, which states that "Edward Murray" was investigated for his fostering a boy named " Jeff Simpson ," and that Simpson stated he was sexually abused in the report.
Advocate.com: Trump Follows Russias Lead on LGBT Hostility

Advocate.com: 14 Ways Donald Trump Is a 'Burden' to Us Advocate.com Advocate.com: Trump Follows Russia's Lead on LGBT Hostility Our failing president admires Putin's way of doing things, including targeting LGBT people for discrimination.Advocate.com
Zarda V Altitude Express: Trump Administration to Lose Gay Rights … – Fortune
SAS soldier says he faced anti-gay discrimination – Telegraph.co.uk
Dear Gay Men, Stop Telling Women They Can't Be in Gay Bars – Out Magazine
Jeff Sessions' Assault On Gay Workers Revealed Yet Another Lie He Told At Confirmation Hearings – HuffPost
Is the Justice Department right about gay rights and the law … – CNN
Trump Follows Russia's Lead on LGBT Hostility
Our failing president admires Putin's way of doing things, including targeting LGBT people for discrimination.
Ian McKellen says James Bond should be gay #lgbt

Ian McKellen says James Bond should be gay #lgbtIan McKellen Says James Bond Should Be Gay


Out British actor Ian McKellen has suggested that James Bond be gay
#Serbian lawmakers elect first openly gay prime minister #Serbia #lgbt

#Serbian lawmakers elect first openly gay prime minister #Serbia #lgbtSerbian Lawmakers Elect First Openly Gay Prime Minister


Serbian lawmakers on Thursday elected Ana Brnabic, who is openly lesbian, to be the nation's next prime minister