Novaya Gazeta: "They Were Executed"
Journalist Yelena Milashina, who covers Chechnya for Novaya Gazeta, reports on the recently revealed secret executions of gay people under the rule of Ramzan Kadyrov.
On January 26, 2017, tens of people were shot dead in Grozny. It happened in secret and without warning. Novaya Gazeta published the names of the 27 known to have died (the list is not complete).
In early April, Novaya Gazeta reported on the mass persecution and attempted murder of gay people in Chechnya. The newspaper informed investigators of its findings, along with anonymous testimonies from survivors who were imprisoned and tortured.
Soon thereafter, however, Igor Sobol, deputy head of Russia's Investigative Committee, who tried to meet with victims in order to encourage them to submit testimonies, was unexpectedly appointed to a new position after only two weeks of investigating the case, disrupting the procedure. If there are no victims and no investigator, there was no crime. This silence is the Chechen authorities' main defense.
Novaya Gazeta decided to go public with the list of victims, which includes both homosexuals and other Chechen citizens detained without charge since December 2016. The publication asserts that these people were executed on official orders.
The author believes that rather than being killed for being gay, the people on this new were executed on suspicion of extremism (though there are, of course, no legal records)
Based on her own investigation, the author concluded that after 17 December 2016, the Chechen authorities began detaining people as part of a special operation. Victims were not charged, but simply put in underground prisons.
200 people had been detained by January 2017, and were arrested six weeks later on charges of illegal arms dealing and participating in illegal armed organizations. During this six-week-long illegal detention, the authorities obtained forced confessions. Some of those detained were killed.
On the night of January 26, 2017, 27 people were killed. The victims were shot and buried in hastily dug graves.
Novaya Gazeta insists that this information ought to be followed up by the Russian authorities. However, the Russian state is as unconcerned by these crimes as it was by the murder of Boris Nemtsov, for which reason the paper has released the list of victims.
Новая газета, Это была казнь. В ночь на 26 января в Грозном расстреляли десятки людей, Елена Милашина, 10 июля 2017 г. 
They call themselves survivors. Two Chechen men who agreed to share their story say they have been forced into hiding and their lives are in …
Judge orders FBI to probe records of 1950s program that purged federal LGBT workers – Yahoo News
Judge orders FBI to release docs on 1950s-era anti-gay purge – Washington Blade
The justice department says people can be fired for being gay – The Economist (blog)
Judge orders FBI to release docs on 1950s-era anti-gay purge

'It is time for the government to release these historic FBI and DOJ documents that launched decades of discrimination against LGBT Americans,' said Charles Francis . A U.S. District Court judge in Washington on July 28 handed down a ruling ordering the FBI to search for and release thousands of documents it initially said it could not find or declined to release that pertain to an anti-gay "purge" in the 1950s that resulted in the firing of thousands of gay federal employees.
Judge orders FBI to release docs on 1950s-era anti-gay purge

Judge orders FBI to release docs on 1950s-era anti-gay purgeJudge orders FBI to release docs on 1950s-era anti-gay purge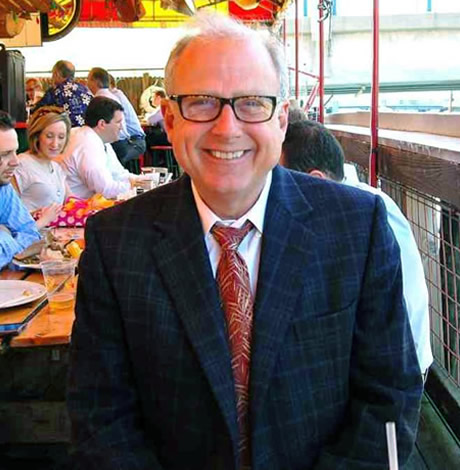 Agency claimed it couldn't find materials
Retired Military Brass, Coast Guard Leader Oppose Trump's Trans Military Ban
Fifty-six retired generals and admirals released a statement of opposition, and the Coast Guard commandant voiced support for trans service members today.
The most sickening, most horrifying account from inside a gay conversion therapy clinic yet

"Wires were wrapped around my hands," Samuel Brinton says. "Needles were stuck into my fingers."
The justice department says people can be fired for being gay

Two years later, such a gesture from the president seems inconceivable. On July 26th, Donald Trump that transgender soldiers would no longer be allowed to serve in America's military.
Gay former U.S. ambassador launches congressional campaign
A gay former U.S. ambassador who served under the Obama administration has launched a campaign to run for Congress, shifting his focus from tangling with representatives of Vladimir Putin overseas to President Trump at home.
Daniel Baer, who served in the Obama administration as U.S. ambassador to the Organization for Security & Cooperation in Europe, announced on Tuesday his bid to succeed retiring Rep.  EarlPerlmutter (D-Colo.) in representing Colorados 7th congressional district.
Were at a pivotal moment, Baer said in a statement. We need bold new ideas and a commitment to stand up for our Colorado values. Working together, we can put our communities and our country on a path toward success in the 21st century.
Baer accompanied his announcement with a video titled Are we doing everything we can? declaring his candidacy. Among the images in the video is a picture of Baer and his spouse, Brian Walsh.
Under the Obama administration, Baer served not only as U.S. envoy to OSCE, but deputy assistant secretary of state for the Bureau of Democracy, Human Rights & Labor, where his portfolio included LGBT international human rights issues. After his appointment as U.S. ambassador, Special Envoy for the Human Rights of LGBTI Persons Randy Berry took over the issue at the State Department.
In his role at OSCE, Baer represented the United States in talks with envoys from Russia a country known for hostility to LGBT rights. At one time, the Russian government called on Baer to step down for tough comments he made abut the country, but Baer says in the video he still managed to get things done with them.
During a 2014 interview with the Washington Blade, Baer said he never felt that his sexual orientation has been an issue for Vladimir Putins representatives at OSCE.
Just like being gay, working with the U.S. ambassador is not a choice, and Im ready to work with all of them, Baer said.
Baer joins a crowded field of candidates seeking the Democratic nomination in Colorados 7th congressional district, including State Sen. Andy Kerr, State Sen. Dominick Moreno and State Sen. Brittany Pettersen. No Republican candidate have formally declared yet.
As tough as things are, Im an optimist, Baer said. I believe in the power of Colorado common sense, and I believe that we can make our democracy work for everyone. The American dream must be part of our future, not a nostalgic memory from our past. We all worry about the divisions in our American family. The best way to build bridges, to mend our rifts, and to lift each other up is to roll up our sleeves and start making progress, rebuilding the middle class, and digging deep into the bottomless well of American optimism. Lets do this.
Russian group claims to have evacuated 64 people from Chechnya
A Russian LGBT advocacy group says it has evacuated 64 people from Chechnya over the last four months.A 31-page report the Russian LGBT Network released on Monday notes those it has helped leave the semi-autonomous Russian republic in the North Caucuses were relocated to shelters in central Russia. The Russian LGBT Network, which is based in St. Petersburg, also said more than 130 people from Chechnya and neighboring republics have requested assistance of a different nature because of the persecution from the local authorities and hostile relatives.
Novaya Gazeta, an independent Russian newspaper, in April reported Chechen authorities have arrested more than 100 men because of their sexual orientation since the beginning of the year. At least three of these men reportedly died after their arrest, while others have been beaten and tortured and sent to secret prisons.
They threw me to the floor and beat me, said a person identified as I.J. in the Russian LGBT Network report. They beat my chest and my face with their feet, and they hit my head against the floor.
I.J. also told the Russian LGBT Network he thought authorities were going to rape them as they took off their clothes. A person identified as A.B. said authorities forced them to watch a video of them torturing a man by inserting a hollow tube and a piece of barbed wire into his anus.
They enjoyed the torture, said A.B. We were forced to beat others up and to electrocute them. They instructed other inmates to do whatever they wanted with us.
Novaya Gazeta reporter Elena Milashina contributed to the report, which indicates Chechen authorities have begun to target lesbian women. The Russian LGBT Network also notes dozens of gay Chechens may have been killed by their relatives in so-called honor killings.
U.S. remains deeply concerned about crackdown
The ongoing crackdown against gay and lesbian Chechens has sparked widespread outrage around the world.
U.S. Ambassador to the U.N. Nikki Haley in April said the U.S. is disturbed by the crackdown. The State Department has also urged the Russian government to conduct an investigation.
Canadian Prime Minister Justin Trudeau, German Chancellor Angela Merkel and French President Emmanuel Macron are among the world leaders who have condemned Chechen authorities. State Department spokesperson Heather Nauert told the Washington Blade last month the State Department has raised the crackdown in conversations at the highest levels, even though Secretary of State Rex Tillerson told U.S. Rep. David Cicilline (D-R.I.) in June during a House Foreign Affairs Committee hearing he has not discussed it with Russian officials.
Neither Tillerson nor President Trump has yet to publicly condemn the crackdown.
Tillerson on Tuesday made no mention of Chechnya when he spoke to reporters about relations between the U.S. and Russia during a State Department press briefing.
The United States continues to be deeply concerned about the situation in the republic of Chechnya, where credible reports indicate at least 100 men have been detained and tortured with some killed on the basis of their sexual orientation, a State Department official told the Blade on Tuesday in a statement.
Chechen President Ramzan Kadyrov, who is a close ally of Russian President Vladimir Putin, said last month during an interview with HBOs Real Sports with Bryant Gumbel that gay people dont exist in the republic. The Russian LGBT Network has also expressed skepticism over the Kremlins claims it has launched an investigation into the crackdown.
Nauert on July 18 described Kadyrovs comments as very concerning and upsetting to us. The State Department official with whom the Blade spoke on Tuesday stressed the U.S. categorically condemns the persecution of individuals based on their sexual orientation or any other basis.
We urge Russian federal authorities to follow through on its promise to conduct an independent and credible investigation into these reports, and hold any perpetrators responsible as soon as possible, added the official. We also urge Russian federal authorities to speak out against such practices and take steps to ensure the release of anyone wrongfully detained.
Media Matters criticizes lack of Chechnya coverage
The Russian LGBT Network released its report a day before Media Matters for America published a study that notes there have only been three significant mentions of the Chechnya crackdown in the six major networks evening newscasts between April 1-July 31.
A segment of NBCs Nightly News broadcast on April 23 focused on Chechnya. CNNs The Lead with Jake Tapper and Anderson Cooper 360 highlighted the anti-gay crackdown on April 24 and May 4 respectively.
Chechnyas brutal attacks against and murders of queer men in the region have become an international human rights issue, but the American public would not know that by watching the evening news, said Media Matters. Though NBC's and CNNs pieces provided solid reporting, one package on each network's evening programming over a four-month span is not enough, and the utter silence of ABC, CBS, MSNBC, and Fox News does a disservice to their viewers.
You Tell Us: Are LGBT Hate Crimes on the Rise?
Help The Advocate document the hate targeting our community.
LGBTQ Commission Calls for Resignation of Gay Democratic Mayor of Seattle on Sex Abuse Accusations

The LGBTQ Commission in Seattle, Wash., called for Democratic Mayor Ed Murray to resign on July 24 because of accusations and mounting evidence that Murray who is a homosexual and "married" to a man apparently sexually assaulted teenagers in the 1980s. On July 17, the Seattle Times published a "Protective Service Assessment" report from May 20, 1984, written by case worker Judy Butler, which states that "Edward Murray" was investigated for his fostering a boy named " Jeff Simpson ," and that Simpson stated he was sexually abused in the report.
RICH LOWRY: Trump family values – Stillwater News Press
Trump's version of family values – Weatherford Democrat